Lebanon PM: Public institutions will be neutral during the municipal elections.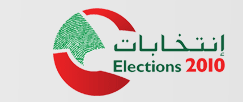 On the eve of the Municipal elections in Mount Lebanon, Prime Minister Saad Hariri's press office issued a statement Saturday stressing that all public institutions will remain neutral during the municipal elections.
The statement quoted Hariri as saying that elections are "a chance to reaffirm both the Lebanese people's right to vote and the concept of the rotation of power."
He added that elections restore the municipal councils' developmental role and said he would have liked the parliament's approval of the draft municipal electoral law, especially given that the cabinet had approved the amendments anyway.
"We will launch a workshop on the municipal [electoral] law as soon as elections are over to implement administrative decentralization as stipulated in the Ministerial Statement," said Hariri.
4 rounds
election 2010 logoThe municipal election will be carried out in 4 rounds
May 2 — Mount Lebanon
May 9 — Beirut and Bekaa region
May 23 – South Lebanon
May 30 – North Lebanon
963 municipal councils and 2,753 Mukhtars will be elected in 2010