Hariri warns PFLP-GC chief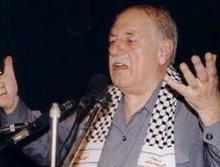 Lebanese Prime Minister Hariri warned PFLP-GC chief Ahmed Jibril against attempting a military action in Lebanon.
"Jibril has to respect himself. We are on the lookout for him if he decided to move his Palestinian arms," Hariri said in an interview with the Qatari daily al-Watan set to be published on Thursday.