Pharaon: Consensus talks with FPM hit a dead end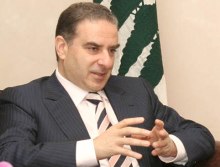 Lebanese Minister of State Michel Pharaon said in an interview with As-Safir newspaper published on Saturday,that negotiations with the Free Patriotic Movement aimed at reaching a consensus on Beirut's municipal elections seem to have hit a dead end.
Pharaon said that FPM ( which is headed by MP Michel Aoun) has not responded to a comprehensive proposal he offered on Beirut's municipal council.
As-Safir quoted an FPM source who said the proposal only suits the Future Movement's political orientation.
Future proposed restricting the FPM's share to two municipal council members, which we will not accept, the source said.