Lebanon files complaint with UN over Israeli memorial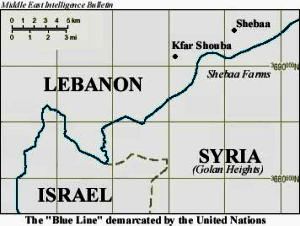 Lebanon has filed a complaint with the UN Security Council over a memorial Israel inaugurated this week in the disputed Shebaa Farms border region, the foreign ministry said Friday.
The ministry said the memorial was inaugurated on Wednesday but did not specify the nature of the edifice.
"This is a flagrant violation of international law and UN Security Council Resolution 1701," the ministry said.
Resolution 1701 helped bring an end to a devastating war between the militant group Hezbollah and Israel in 2006.
The Shebaa Farms, a mountainous sliver of land rich in water resources measuring 25 square kilometres (10 square miles), is located at the junction of southeast Lebanon, southwest Syria and northern Israel.
The area has been occupied by Israel since the 1967 Middle East war and caught in a tug-of-war over ownership ever since. AFP