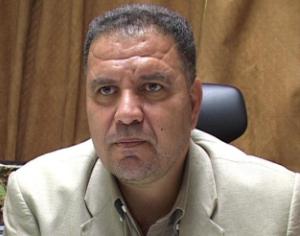 Hezbollah MP Ali Fayad told AFP on Saturday that US concern over allegations that Syria has been supplying Scud missiles to Hezbollah serves to encourage Israel to attack Lebanon.
"With this position, (the Americans) are encouraging Israel to carry out an aggression against Lebanon that they are trying to endorse at the international level," Fayad said.
"The US is thus placing itself in a position of complicity in the event of aggression and it will have to take responsibility," he added.
Fayad said that Hezbollah, which is backed by Syria and Iran, did not comment on "Israeli inventions on its arsenal" but Israeli President Shimon Peres' accusation on Tuesday had made "the situation more tense than before."
Peres has accused Damascus of providing Hezbollah with the missiles, prompting Washington to warn that the trade "potentially puts Lebanon at significant risk."
Such statements "exacerbate tension and directly threaten the stability of the region," the MP said, accusing Washington of trying "to cover up its failures as well as those of Israel" in the Middle East.
According to Arab media and some think-tanks, Syria has been sending some of its own arsenal of Scuds to Lebanon, an allegation denied by Damascus.
"We are obviously increasingly concerned about the sophisticated weaponry that is allegedly being transferred," White House spokesperson Robert Gibbs said on Wednesday.
Last Wednesday the US state department spokesman Philip J. Crowley told the press:
"We are concerned about it. And if such an action has been taken – and we continue to analyze this issue – it would represent a failure by the parties in the region to honor UN Security Council Resolution 1701. And clearly, it potentially puts Lebanon at significant risk. We have been concerned enough that in recent weeks, during one of our regular meetings with the Syrian ambassador here in Washington, that we've raised the issue with the Syrian Government and continue to study the issue. But obviously, it's something of great concern to us."
This error message is only visible to WordPress admins
Error: No connected account.
Please go to the Instagram Feed settings page to connect an account.