Lebanon Motor Show is back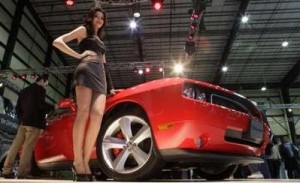 After a five year gap, the biennial Lebanon Motor Show is back. It started on 9t April and is running through to 18th April.
It's being reported that the organisers are expecting around 150,000 visitors over the duration of the show, and industry representatives are looking forward to generating 15,000 sales.
The last two years have seen car sales improve in the country, mostly through rental fleets which had to meet high demand from increased tourists traffic.
With 250 exhibitors at the Biel exhibition centre in Beirut, there's clearly a lot of interest, and from the pictures it looks to be a good show. Visitors will find something particularly tasty on the Dodge stand we see.
Lebanon's government would prefer to go green
Eco-friendly or petrol-head? Lebanon's government would prefer to go green, but market forces dictate otherwise in a country where glitz and glam take front seat for many a prospective car buyer.
Some 400 models are on display, from cost-friendly Kias and Toyotas to ultimate luxury by Maserati and Bentley.
"We are hoping to encourage the Lebanese to turn towards eco-friendly four-cylinder hybrid cars, out of which they can get much more mileage anyway," Environment Minister Mohammed Rahhal told AFP.
The finance and environment ministries recently decided to waive customs and tariffs on hybrids in a bid to put more on the roads, but the measure will only come into effect once the pending budget is adopted by the cabinet.
Customs duties on imported cars currently range from 20 to 50 percent of their landing price, plus 10 percent value-added tax as well as registration fees.
"If we manage to waive customs for these cars, at least half of the next Motor Show will be dedicated to hybrids," Tourism Minister Fadi Abboud told AFP while touring the biennial expo.
But experts say that in Lebanon when car owners think green, they want their friends and onlookers to go green with envy.
.
"Buyers here are generally looking to purchase cars to be seen in," said Riyadh Abi Habib, a Lebanon manager for Toyota and Lexus.
While hybrids target less affluent buyers in Western markets, manufacturers say that in Lebanon, where GDP per capita is 6,500 dollars (4,837 euros), they will sell only if marketed as status symbols.
"Hybrids like the Prius don't currently sell like other cars here, primarily because they are pricier than your average small car and yet are not considered status symbols," Abi Habib told AFP.
"What we hope to do is market the hybrid as a status symbol for Lebanon's young, educated, career-oriented group."
For the time being, luxury cars are the most popular attractions at the Lebanon Motor Show.
Among the stars is a limited edition Maserati, the MC Sport Line, emblazoned with a Lebanese flag on a silver plaque.
The car, one of only 12 models available worldwide, has a sticker price of around 300,000 dollars.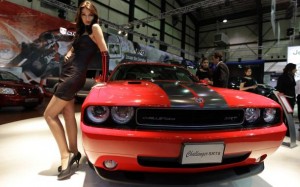 "In these areas customers are crazy about limited edition cars," said Umberto Maria Cini, Maserati's managing director for the Middle East and Africa.
"Lebanon is one of our most historic and loyal partners, so it's kind of a reward, a thank you," he told AFP.
Tareq Saadeh, a 25-year-old engineer, says he is aware of the benefits of hybrids but nonetheless would remain loyal to his preferred make: Germany's BMW.
"A Prius? Of course not," he sniffed. "I would prefer a BMW, a new coupe, a fast sports car for my age," he told AFP.