MP Sakr to sue PFLP-GC spokesman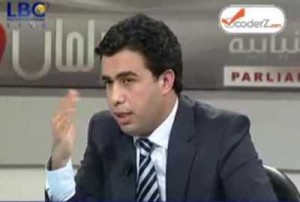 Lebanon's MP Okab Saqr told LBCI television on Saturday that he will file a lawsuit against the Syrian- backed Popular Front for the Liberation of Palestine-General Command (PFLP-GC) spokesperson Anwar Raja over his accusations that he (Saqr) is behind the Thursday clash in the Kfar Zabad.
Raja said earlier in the week that Saqr provided political cover for the infiltration of Internal Security Forces (ISF) members into one of the PFLP-GC's bases in the Bekaa.
Raja represents a terrorist group located in Lebanon, Saqr said, adding that the PFLP-GC kidnaps Lebanese nationals.
He also said that Raja's comments aim to destabilize Lebanese-Syrian relations, which, according to him, have begun to progress. Now Lebanon