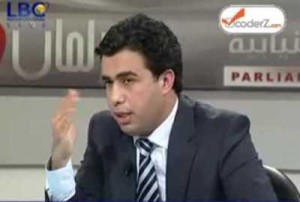 MP Okab Sakr was quoted as saying on Thursday that the cabinet must take immediate action on the armed Palestinian factions outside the refugee camps.
His comment comes after clashes erupted on Thursday in the Bekaa town of Kfar Zabad allegedly between members of the Popular Front for Liberation of Palestine-General Command (PFLP-GC), which then expanded to the party's Qousaya military bases.
Sakr said that unregulated arms jeopardize the citizens' safety and undermine the state's authority.
In an interview with Al-Arabiya television on Thursday, Sakr said that the PFLP-GC is a danger to Lebanon's security as well as the Palestinian cause. However, he did not elaborate further.
PFLP-GC representative in Lebanon Anwar Raja's told New TV – that Internal Security Forces' (ISF) Intelligence chief Colonel Wissam al-Hassan was behind the Kfar Zabad clashes and suggested that this should be taken into account by the military general prosecution during its investigations into the case, said Sakr.
Saqr said the PFLP-GC 's decision to detain four ISF members is an attack against the state's sovereignty and security institutions.
The Lebanese agreed during the 2006 national dialogue sessions to disarm all Palestinian factions outside the refugee camps and to regulate the weapons within, he noted.
Al-Arabiya has reported that the LAF has completely denied taking any part in clashes in Qousaya and Kfar Zabad
This error message is only visible to WordPress admins
Error: No connected account.
Please go to the Instagram Feed settings page to connect an account.