Baroud: Municipal election on time regardless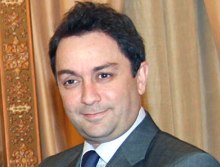 Lebanon's Interior Minister Ziad Baroud told Tel Liban on Friday that the municipal elections will take place on time and under the current law if reforms were not approved.
"The government is on the road to implementing the current law on municipal elections," Baroud said
"This law states that the first phase of municipal elections in Mount Lebanon be held on May 2," he said.
"We have no other option but to apply the law," Baroud stressed, adding that this commitment does not "prevent Parliament from discussing reforms to the electoral law."
"But if reforms were not adopted, I cannot postpone the elections until approval," he explained.