Hezbollah chief admits that party members were interrogated by STL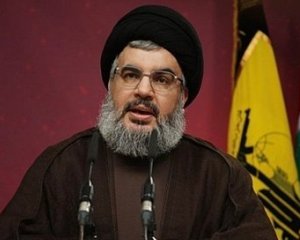 During an interview with Al Manar TV Hezbollah leader Sayyed Hassan Nasrallah admitted that the prosecutor of the Special Tribunal for Lebanon (STL) summoned Hezbollah members.
" It is true, in the past few weeks, the office of the prosecutor of the STL summoned a few members of Hezbollah. They summoned 12 part members and people close to Hezbollah. Now they will summon six extra people, but we are in the process of verifying whether they are Hezbollah members or people close to the party." Nasrallah said
According to Nasrallah this is not the forst time that STL summons Hezbollah members.
"This happened in the past during the late months of 2008. Particularly after May 7 and prior to the release of the four generals. They also summoned Hezbollah members at the end of 2009." He added
Among those summoned from Hezbollah is a cultural official and another member who is a jihadist official and who was a companion of martyr Khaled Awali, according to Nasrallah
Nasrallah urged STL to maintain secrecy :
" We will urge the STL to preserve the secrecy of its investigations regarding the names of the summoned Hezbollah members and the content of its investigations." Nasrallah concluded.
In May 2009 , the German magazine Der Spiegel revealed that Hezbollah was behind the assassination of Lebanon' s former PM Rafik Hariri.
According to Nasrallah the French Le Figaro newspaper was the first to accuse Hezbollah followed by the German Der Spiegel and then by the Kuwaiti newspaper As Siyasah.
Nasrallah said "accusing members from the resistance of being involved in assassinating Hariri is the final card in targeting the resistance."
Nasrallah said the July 2006 war aimed at eliminating the resistance and those who support it and at changing the demography in Lebanon, especially in the South.
Nasrallah said It's possible that there's a relation between the investigation and political accusation, but everything being circulated now is baseless political accusation.
Nasrallah stressed that all those that have been summoned by the STL are being treated as a witness and not as suspects. He added :" We don't have any information about summoning any Hezbollah top official but everything is possible."