Hezbollah chief to discuss Lebanese, ME issues on Wednesday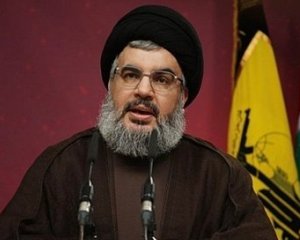 Secretary General Sayyed Hassan Nasrallah will discuss Lebanese and Arab developments during an interview with al-Manar television on Wednesday at 9:30 p.m. according to a statement issued by Hezbollah on Sunday .
He will particularly focus on the ISF-US cooperation agreement and the recent reports on Hezbollah members' summoning for the Special Tribunal for Lebanon (STL).
The statement also said Nasrallah will discuss the cabinet's work, the upcoming municipal elections, Lebanese-Syrian relations and Israeli actions, namely Tel Aviv's decision to expand settlements in East Jerusalem and include Muslim holy sites as part of a national heritage plan.
Hezbollah has been critical of an agreement signed in 2007 between the Internal Security Forces and the US