Najjar criticizes Assad while Hezbollah praises him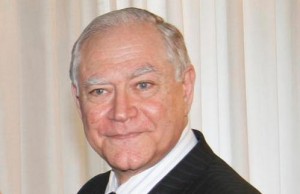 Justice Minister Ibrahim Najjar told Voice of Lebanon on Thursday that Syria did not change its policy toward Lebanon or any of its parties.
Syrian President Bashar al-Assad was clearly biased toward the Resistance during his Wednesday interview with Al-Manar television, said Najjar, adding, "Syria's regional and strategic choice, similar to Iran's, is to back the Resistance."
Najjar also said that Assad was keen to reassure the Lebanese public that his relations with President Michel Suleiman and Prime Minister Saad Hariri remain solid and are unaffected by harsh statements, in a possible reference to former minister Wiam Wahhab's recent attack against Suleiman.
Wahab a staunch ally of Syria attacked President Michel Suleiman last week and called on him to resign for allegedly failing to govern the country.
Following talks with Free Patriotic Movement leader Michel Aoun in Rabiyeh, Wahab said the president should resign "because after two years of rule we feel like we are in the last days of the presidency."
On the other hand Hezbollah issued a statement on Thursday praising Syrian President Bashar al-Assad's statements during his Wednesday interview on Al-Manar television.
Assad told Al-Manar he and Prime Minister Saad Hariri are trying to build their personal relations as a way to push institutional ties between their two countries and reiterated his support for Hezbollah.
Hezbollah said that Assad gave an accurate description of the latest developments in Lebanon and the Middle East and was clear on the future of Lebanese-Syrian relations.
The party also expressed gratitude for Assad's support for Palestine as well as his vision on the Arab-Israeli conflict, referring to Assad's statement that Syria coordinates with Lebanon on the issue of Arab-Israeli negotiations because Damascus and Beirut do not benefit on their own.
Hezbollah also said it has complete trust in Assad's stances and commitment to the Arab and Muslim causes, the statement added.
It also commended Assad's support for the resistance forces in the region.