Dubai identifies 15 more suspects in Hamas assassination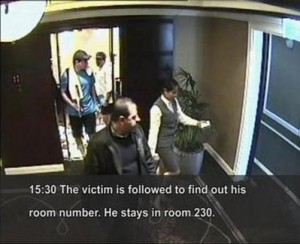 Police in Dubai have identified 15 more suspects in the killing last month of a senior member of the Palestinian Islamist militant group, Hamas. The accusations Wednesday give the names and passports of the suspects in the Jan. 19 killing of Mahmoud al-Mabhouh. The latest suspects include 10 men and five women traveling on British, Irish, French and Australian passports.
Dubai police previously identified 10 men and one woman accused of using fraudulent British, French, Irish and German passports to enter Dubai. Many of those suspects live in Israel.
The announcement brings to 26 the total number of people suspected of involvement in Mahmoud al-Mabhouh's assassination, which is widely believed to have been the work of Israel's secret service, the Mossad. Israel has refused to comment on the accusation.
At least three women were involved in the hit, one of whom used a UK passport. Other suspects were travelling on passports issued by Australia and New Zealand.
The total number of UK passports linked to the case has risen to 12, and French passports to five. The suspected hit squad flew in from Munich, Paris, Rome, Milan and Hong Kong.
David Miliband, the foreign secretary, has described as an outrage the alleged abuse of British passports and an investigation is under way by the serious organised crime agency, Soca. The EU has also condemned passport abuse, without mentioning Israel.
Israel has said Mabhouh played a key role in smuggling Iranian-supplied rockets into the Gaza Strip and was involved in the abduction and killing of two soldiers 20 years ago. (BBC, Guardian, AP)