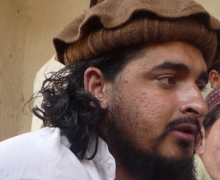 The Pakistani military on Sunday was looking into a local report that the region's Taliban leader had died, officials said.
State broadcaster PTV reported that Hakimullah Mehsud, the Taliban commander in Pakistan, was wounded in a drone attack this month, and that he died and was buried last week. PTV cited local sources and its correspondent in North Waziristan.
But military spokesman Maj. Gen. Athar Abbas told CNN that "we cannot yet confirm" Mehsud's death.
Pakistani officials said Sunday they were investigating the reports
Rumors of Mehsud's death have been swirling for days, and officials had been largely dismissive of the reports.