Four Seasons opens new hotel in Lebanon
Kingdom Hotel Investments (KHI) has opened its five-star Four Seasons Beirut hotel, as the Lebanese city's hospitality sector continues to grow.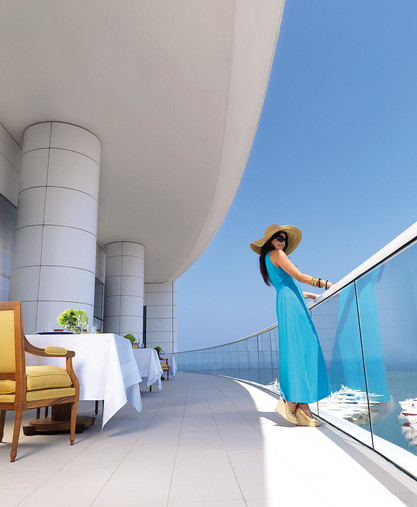 The front of the hotel has been brightly lit and the interiors of the hotels were inspired by Lebanese culture. The hotel features Lebanese artwork, carved screens and gilded calligraphy. A few minutes' walk away from the hotel is downtown Beirut, with art galleries, boutiques, antique shops, cafés and restaurants.
The 230 room hotel, in which KHI has a controlling 38 per cent stake, opened its doors on Sunday and was expected to cost US$146 million (Dh536.25m). The Saudi billionaire Prince Alwaleed bin Talal bin Abdulaziz al Saud founded KHI and is its majority shareholder. Hotel Designs