7 Hezbollah members killed by mistake in Syria by Russian airstrike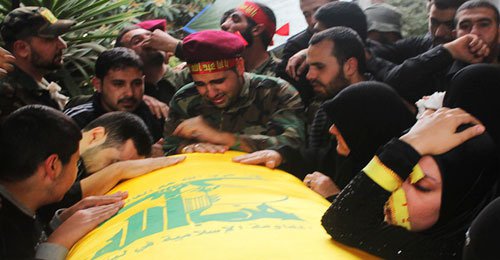 Military sources have revealed that at least 7 memebrs of the Lebanese Hezbollah militant group were mistakenly killed by a Russian airstrike
The same sources told the al Rai newspaper of Kuwait, that the "Hezbollah fighters were surprised by the low altitude of the Russian planes when they flew over their position, following which they bombed their location .
Hezbollah is actively engaged in a number of offensives launched recently by the Syrian army , the Iranian Revolutionary Guards and Shiite militia forces against rebel-held positions in various districts across the country, backed by the Russian air force.
Russia escalated its involvement in the Syrian civil war last month after President Vladimir Putin attained parliamentary approval to utilize force abroad.
The Russian presence on the ground has since increased, while the Russian air force has begun providing air cover to the Assad forces .
Hezbollah has sent elite forces across the border with Syria to bolster Assad's regime in the face of an Islamist-led uprising.
Earlier this month, Hezbollah lost a senior commander in Syria, the highest-profile battle death for the group since the Iranian backed Shiite party joined the war next door, fighting on the side of Assad.