Iran denies that Major General Suleimani was injured in Iraq by ISIS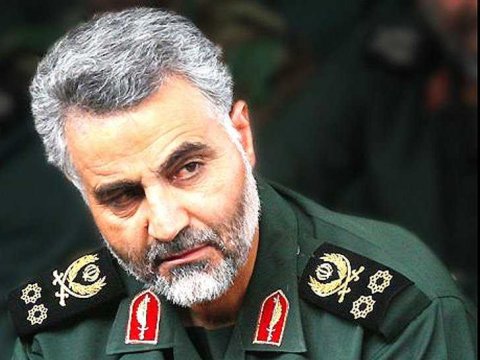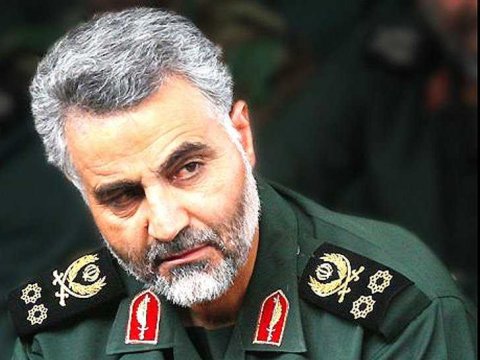 There are conflicting reports about the injury in Iraq by the Islamic State of Iraq and Syria (ISIS ) of Major General Qasem Suleimani, the commander of the Quds force of the Islamic Revolutionary Guards Corps (IRGC).
A senior Iranian diplomat has rejected reports that Suleimani has been injured in Iraq, but admitted he is currently in Iran, the Iranian state owned Press TV reported on Friday .
"Major General Suleimani is in Iran and in good health and the news that he is wounded is false," Iranian Deputy Foreign Minister for Arab and African Affairs Hossein Amir-Abdollahian was quoted as saying on Thursday.
The Iranian statement was in response to a report about Suleimani's injury that first surfaced in the Israeli website DEBKAfile, citing reports from military and intelligence sources in the Gulf. Ya Libnan published a report on the same issue on January 14.
The attack reportedly took place near Samarra in central Iraq, after agents of the Islamic State of Iraq and Syria managed to infiltrate his command staff and get close enough to their target before blowing themselves up. The date of the assassination attempt has not been revealed.
Suleimani was rushed to a hospital in Tehran, according to the report.
The Iraqi authorities maintained complete silence about the whole issue but an unnamed source in Iraq revealed that Suleimani was injured 2 weeks ago, was first brought to Baghdad for treatment but he was later flown to Tehran, because his condition was very serious.
According to the same source Iran decided to replace Suleimani with another IRGC general.
According to a recent  report by the Associated Press Suleimani had become the de facto leader of Iraqi Shiite militias that are the backbone of the fight against ISIL.
Iran's sphere of influence extends to neighboring Syria, where it has stood by President Bashar Assad's regime against the mostly Sunni opposition, and to Lebanon, where its main proxy, Hezbollah, is that nation's most powerful group. Also, the Shiite Houthi rebels' takeover of parts of Yemen in recent months has raised concerns of Iranian influence there.
The signs of Iran's weight in Iraq are many. The prime minister, the Sunni parliament speaker and other top politicians have visited Tehran.
On billboards around Baghdad, death notices of Iraqi militiamen killed in battle are emblazoned with images of Iran's late spiritual leader Ayatollah Ruhollah Khomeini, and his successor, Ayatollah Ali Khamenei. Last month, an unprecedented number of Iranians — estimated at up to 4 million — crossed into Iraq to visit a revered Shiite shrine south of Baghdad for a major holy day. Visa charges for the Iranians have been waived.
The two countries keep their military cooperation relatively quiet in public. Iran occasionally publicizes the death in battle of one of its senior officers in Iraq or speaks of its "advisory" military role. Iraq's state media don't mention Iranian military involvement. Paradoxically, they do publicize airstrikes by the U.S.-led coalition or the arrival of American advisers.
An Iraqi government official revealed to the associated Press that over the past year, Iran sold Iraq nearly $10 billion worth of weapons and hardware, mostly weapons for urban warfare like assault rifles, heavy machine-guns and rocket launchers, etc.
Suleimani spent much of the past seven months on Iraq's front lines, leading militias and coordinating tactics with government forces.
A fluent Arabic speaker, the 58-year-old has reportedly been nicknamed the "living martyr" by Iran's Khamenei.