Lebanon invites US mediator to return and end maritime border dispute with Israel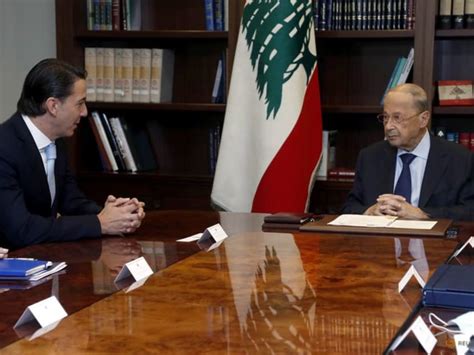 By BASSEM MROUE
BEIRUT (AP) — The Lebanese government invited on Monday a U.S. envoy mediating between Lebanon and Israel over their disputed maritime border to return to Beirut as soon as possible to work out an agreement amid rising tensions along the border.
The invitation for Amos Hochstein, a senior adviser for energy security at the U.S. State Department, came a day after Israel set up an oil rig at its designated location at the Karish field, which Israel says is part of its U.N.-recognized exclusive economic zone. Lebanon insists it is in a disputed area. 
The U.S.-mediated indirect talks between Lebanon and Israel have been stalled for months amid disagreement within Lebanon over how big the disputed area is.
Lebanon is home to the heavily armed militant Hezbollah group, which is backed by Iran and has fought several wars with Israel. Hezbollah has also warned it would use its weapons to protect Lebanon's business rights.
On Sunday, Lebanon warned Israel not to start drilling in the Karish field and President Michel Aoun said maritime border negotiations have not ended, adding that any move by Israel will be considered "a provocation and hostile act."
Aoun's office said Lebanon formally informed the United Nations in February that Karish is part of the disputed area and that the U.N. Security Council should prevent Israel from drilling there in order "to avoid steps that could form a threat to international peace and security."
ASSOCIATED PRESS