This election should be an opportunity for change. Get out and vote
By Ali Hussein
The elections are around the corner and the Lebanese are utterly confused over whom to vote for . The majority of the Lebanese were hoping for a unified Revolutionary list in every electoral district .
Even though the leadership of the revolution failed to unite , there are candidates in every district that are worth considering .
We the Lebanese do not have much choice , since the country is craving for a change
we cannot vote for the corrupt lebanese politicians . they destroyed the whole country . reelecting them means more misery for the l ebanese
We cannot vote for Hezbollah and its allies because we want Lebanon to be a free country and end the Iranian occupation.
This is why I have identified the candidates that could result in changes for the better in every electoral district
The Lebanese people should not blame anyone but themselves if the same corrupt politicians are re elected
The Syrian occupation of Lebanon, which ended after the assassination of Rafik Hariri, has been replaced by Hezbollah. After 30 years, Lebanon is still being punished for its diversity. Iranian-sponsored Hezbollah controls the state and consistently and methodically erodes it, isolating the country from its regional neighbors. The civil war that raged in 1982 has been replaced with a new war of starvation in 2022.
If we don't act we will not be only victims but also accomplices in this situation that punishes us.
Lebanon needs a new political system. More important, the Lebanese people should not (despite living under Iranian occupation) seek an outside savior to restore order and stability. If we look back in history, we will easily see that this has been tried, and it never worked.
Federalism is the best solution, but this should be decided by the Lebanese people. Look at what happened to Switzerland after switching to federalism . Switzerland was suffering from similar problems like Lebanon and federalism saved it and made it one of the most prosperous countries in the world
If the same politicians return to power don't be surprised if the dollar hits over 1 million Lebanese pounds. look at what happened to Venezuela's currency . Back in the sixties and seventies the exchange rate of the Venezuelan Bolivar was about the same as the Lebanese pound but it takes over a billion of the old Bolivar to. buy a dollar now , but the difference beween Venezuela and Lebanon is the fact that Venezuela has the largest oil reserves in the world and is a key oil exporter . So the people get help from the government and no one starves
Patriarch Raï appealed to the Lebanese to vote :
"If you really love your country, participate en masse in the elections" he said.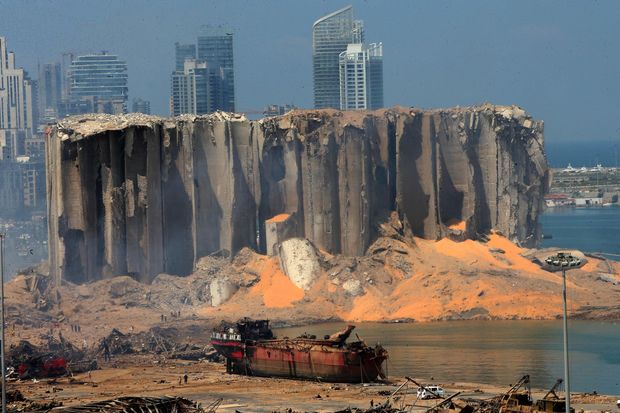 If the Lebanese really want to protect their right to self-determination and distance the future of the country from the groups that intend to cause the collapse of Lebanon and erase its historical identity, they must participate massively in the legislative elections
BEIRUT I
I recomend voting for the LI WATANI LIST
Beirut II
I recomend voting for Beirut Al Taghyeer LIST
and
Bekaa 1 (Zahle) –
we recomend voting for Al Taghyeer
Bekaa 2 (West Bekaa – Rashaya)
I recommend voting for Kadreen (Citizens in a State) list
Bekaa 3 (Baalbek – Hermel)
I recommend voting for Ehtilaf Al Taghyeer
Mount Lebanon 1 (Keserwan – Jbeil)
I recommend voting for the MMFD list and the candidates are
Mount Lebanon 2 (Matn)
I recommend voting for Nahwa Al Dawla(Citizens in a State) and the candidates are
Mount Lebanon 3 (Baabda)
recommend voting for candidates in 2 lists
Baabda Al Taghyeer (National Bloc)
Mount Lebanon 4 (Aley – Chouf)
I recommend voting for Tawahadna Lel Taghyeer list and the candidates are:
Mount Lebanon -Aley
I recommend voting for Tawahadna LelTaghyeer list and the candidates are
North 1 (Akkar)
I recommend voting for Akkar Al Taghyeer and the candidates are
North 2 (Tripoli – Dennieh – Minnieh)
I recommend voting for Intafid.. Lil Seyada Lil Adalah list ( Sabaa)
and the candidates are:
North 3 (Bcharre – Zgharta – Koura – Batroun)
I recommend voting for
Kadreen Nghayyer (Citizens in a State ) and the candidates are :
South 1 (Saida – Jezzine)
I recommend voting for the Nahnu Al Taghyeer list
and the candidates are:
South 2 (Tyre – Zahrani)
I recommend voting for Maan Lil Taghyeer list
And the candidates are
South 3 (Nabatieh – Bint Jbeil – Hasbaya – Marjaayoun)
I recommend voting for the Maan Nahwa Al Taghyeer
and the candidates are
Finally click here on Election Guide to familiarize yourself with the whole election process