4 Palestinians killed in Hamas, Fatah camp shooting during funeral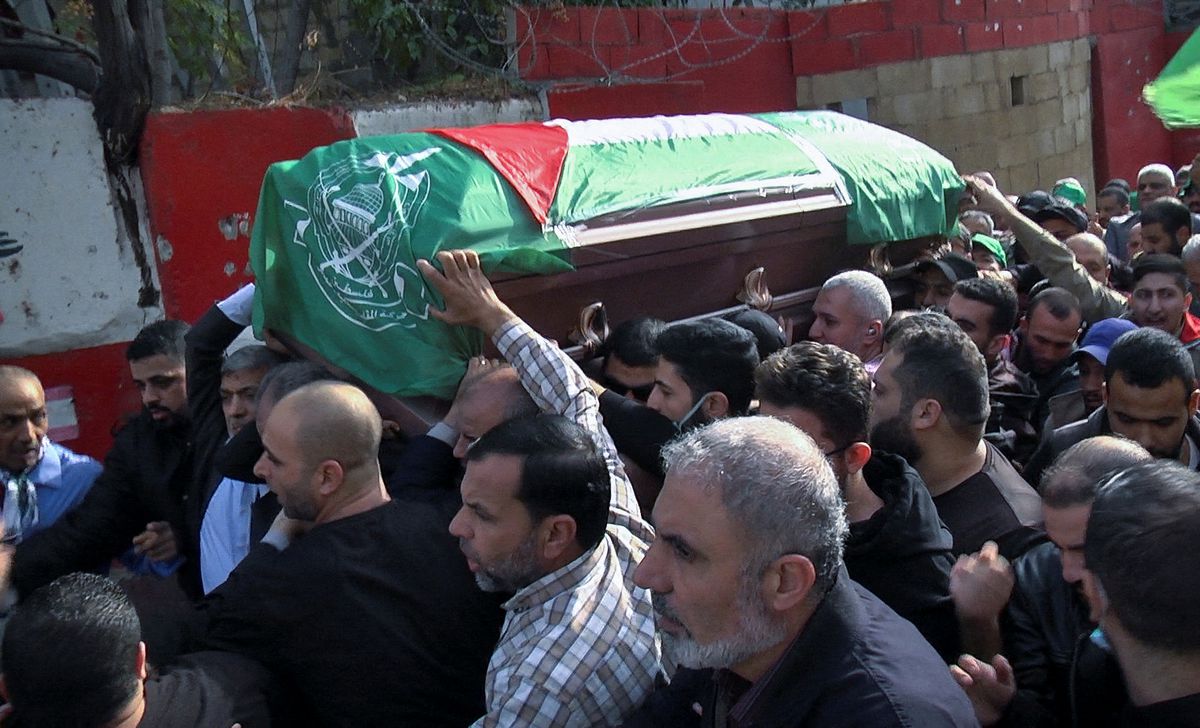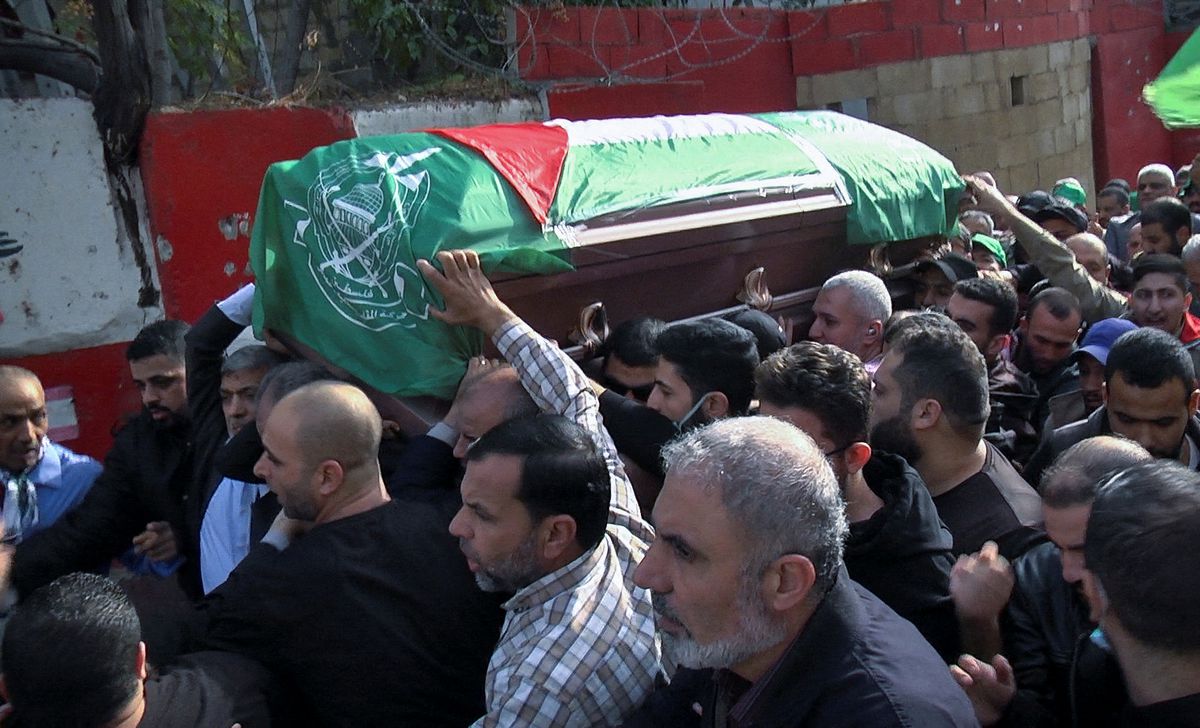 CAIRO/GAZA, Dec 12 (Reuters) – Four people were killed and others were injured in a shooting on Sunday in the Palestinian camp of Burj al-Shemali in Lebanon, two officials of the Palestinian Islamist group Hamas told Reuters, and they blamed rival movement Fatah for the bloodshed.
The shootings took place during the funeral of a Hamas supporter who was killed in an explosion on Friday night in the camp in the southern Lebanese port city of Tyre.
"Fatah gunmen deliberately opened fire against people taking part in the funeral march," one Hamas official said, asking not to be named.
There was no immediate response from the office of the Palestinian ambassador in Lebanon to a Reuters request for comment about the Hamas allegation.
Fatah controls the Palestinian Authority that exercises limited self-rule in the Israeli-occupied West Bank. Palestinian Authority officials in the West Bank, contacted for comment by Reuters, said they were checking the reports.
Earlier on Sunday, Lebanese state media said two people were killed and seven were injured in a dispute that erupted in the Burj al-Shemali camp.
Hamas said in a statement on Saturday that the blast on Friday night was caused by an electrical fault in a warehouse containing oxygen and gas cylinders for coronavirus patients, as well as detergents and disinfectants.'
Geagea calls for explanation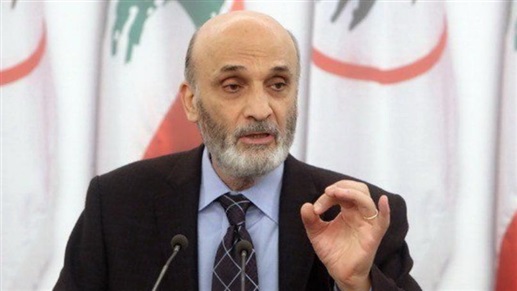 Lebanese Forces leader Samir Geagea on Sunday called on the defense and interior ministries to explain the circumstances of Friday's explosions at the Palestinian refugee camp of al-Bourj al-Shamali.
"We want the official and complete account of events for the blast that went off Friday at the al-Bourj al-Shamali camp in the city of Tyre so that we react accordingly," Geagea said in a tweet.
A Lebanese security official told The Associated Press news agency that the explosion in the camp was clearly ammunition — not oxygen bottles as Hamas claimed earlier.
Lebanon's state-run National News Agency had reported late Friday that arms stored for Hamas exploded Friday in the camp, killing and injuring a number of people. Hamas in a statement Saturday described the explosions as an "incident" adding that a fire in the camp caused limited damage.
In a later statement, the group said that one of its members, Hamza Chahine, was killed. It called on its supporters to take part in his funeral on Sunday afternoon at a mosque in the camp.
Immediately after the blasts, Lebanese troops deployed around the camp and briefly prevented people from entering or leaving.
NNA said the state prosecutor in southern Lebanon has asked security agencies and arms experts to inspect the Hamas "arms storage" site inside the camp.
REUTERS