Christmas memorial in Zahle to honor the martys of Beirut port blast
The City of Zahle in the Bekaa region of Lebanon erected , a memorial to honor the martyrs – victims of the port explosion in Beirut which consists of Christmas trees next to a cave containing the symbol of the Resurrection, in the "Friendship House of the social charitable institution " .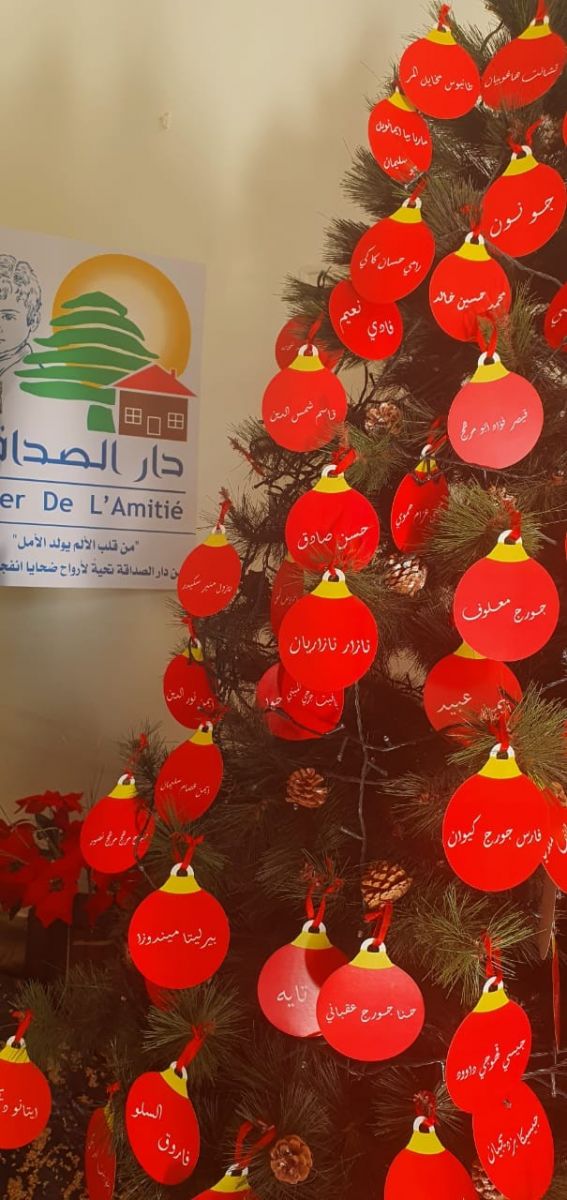 A model of wheat silo was erected , in the center of the Nativity scene, to tell the world, according to Father Talal Taab, director of the house, that despite the great pains, sufferings and diseases, we will remain children of hope and resurrection. The model depicts the destruction of the wheat silo as a result of the devastating explosion of Aug 4, 2020 and how the new wheat sprouted from the blood of the victims. Two Christmas trees were adorned with the names of all the victims who were killed in the explosion. The model is by Lebanese artist Ali Houmani.