Egypt's era of hope has ended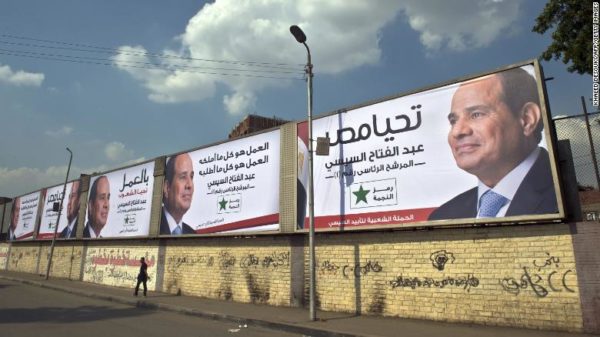 Abdel Fattah el-Sisi, the defense minister that ousted the country's first elected president in a popularly supported coup in 2013, once promised to stick to the two four-year terms mandated in Egypt's young constitution. But, like so many strongmen before him, he has sought to circumvent that limit and has now been
granted a third
.
On Tuesday, the country's election authorities announced that Egyptians had voted to pass a number of major changes to the country's constitution in a three-day referendum, with 88.83% voting in favor of tightening its strongman leader's grip on power.
Terms have also been extended to six years, meaning Sisi could rule until 2030.
President Sisi has presented himself as the solution to all of Egypt's woes, including conspiracies by unnamed "forces of evil" that he often warns against. "God created me like a doctor who can make a diagnosis. This is God's blessing. I know the truth and I see it … now the world listens to me," he said in 2015.
Following the announcement of the referendum results, he praised Egyptians for a level of awareness "that dazzled the world," and for their "genius" decision to participate in the referendum, "which will be proudly recorded in the nation's history."