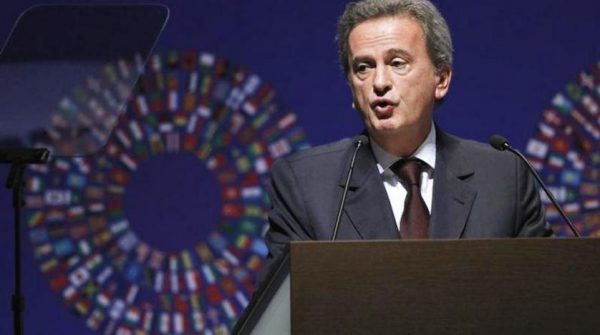 The new US draft-law on Hezbollah is moving to an advanced stage involving media funders, economic and social institutions linked to the group, in what seems to be "an attempt to isolate the supporters of the party, which is facing increased financial pressure," according to experts.
The new draft-law imposes sanctions on the supporters of "Bayt al-Mal" and "Jihad Al-Bina", which is involved in construction works, as well as the party's media institutions, and includes advertisers who broadcast ads through Hezbollah's channels.
While the bill seeks to "increase pressure on banks dealing with the group," Central Bank Governor Riad Salameh said on Thursday in response to a question about his willingness to enforce the sanctions: "We, as the central bank, issued circulars a while ago, and there aren't new notices." He explained and these circulars make Lebanon comply with the laws of countries that have currency or banks dealings with it.
He pointed out in a radio interview that those circulars were sufficient enough whatever the new sanctions, adding that there was nothing new on this subject.
The US House of Representatives unanimously voted to pass a bill calling for new and harsh sanctions against Hezbollah. The new sanctions aim to limit the party's ability to raise funds and recruit members, as well as increase pressure on the banks that deal with the group and the countries that support it, especially Iran. The sanctions also prohibit anyone who supports the party materially and in other means from entering the United States.
According to Dr. Sami Nader, Director of Levant Institute for Strategic Affairs (LISA), the new bill shows that the circle of sanctions is widening, since it started with Hezbollah's officials, then reached the entities associated with the party, and today includes the supporters of the group's institutions.
AL SHARQ AL AWSAT