Iran upgraded its technical capability, can produce higher enriched uranium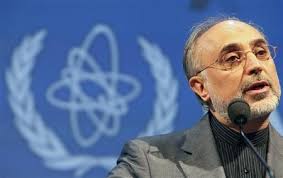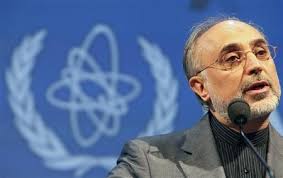 Iran has the technical capability to enrich uranium to a higher level than it could before a multinational nuclear deal was reached to curb its nuclear program, state TV quoted the head of Iran's Atomic Energy Organisation, Ali Akbar Salehi, as saying.
U.S. President Donald) Trump has given European signatories to the 2105 deal a May 12 deadline to "fix the terrible flaws" in the agreement, or he will refuse to extend U.S. sanctions relief on Iran.
Salehi warned Trump against taking that course. "Iran is not bluffing. … Technically, we are fully prepared to enrich uranium higher than we used to produce before the deal was reached. … I hope Trump comes to his senses and stays in the deal."
Under the deal, which led to the lifting of most international sanctions in 2016, Iran's level of enrichment must remain around 3.6 percent.
Iran stopped producing 20 percent enriched uranium and gave up the majority of its stockpile as part of the agreement with the United States, Britain, France, Germany, China and Russia.
Uranium refined to 20 percent fissile purity is well beyond the 5 percent normally required to fuel civilian nuclear power plants, although still well short of highly enriched, or 80 to 90 percent, purity needed for a nuclear bomb.
Tehran has ruled out any possibility of negotiating over the country's ballistic missile program, its nuclear activities beyond 2025 and its international role in the Middle East, as demanded by Trump.
Britain, France and Germany back the deal as the best way of stopping Tehran getting nuclear weapons, but have called on Iran to limit its regional influence and curb the missile program.
A British government spokesman defended the accord, saying in a statement: "We have never been naive about Iran and its nuclear intentions."
"That is why the IAEA inspection regime agreed as part of the Iran nuclear deal is one of the most extensive and robust in the history of international nuclear accords," the spokesman added. "It remains a vitally important way of independently verifying that Iran is adhering to the deal and that Iran's nuclear program is exclusively peaceful."
Doubled its uranium stockpile
In a related development , Salehi said on Wednesday that his country's effort to acquire uranium has resulted in a stockpile of as much as 950 tons.
He told state TV that Iran had  nearly doubled its stockpile by  importing  some 400 tons of uranium since the landmark 2015 nuclear deal with Western powers, bringing its stockpile to between 900 and 950 tons — up from 500 tons.
Salehi said that would be enough of the material for Iran to reach its longtime goal of running 190,000 centrifuge machines for enriching uranium in the future.
Salehi also said that the country has constructed a new factory to build rotor blades for centrifuges, with a capacity to manufacture rotors for up to 60 IR-6 centrifuges per day, Reuters reported.
Salehi insisted that the new  factory did not break the terms of the nuclear agreement.
"Instead of building this factory in the next seven or eight years, we built it during the negotiations but did not start it," Salehi said, according to Reuters.
"Of course, the [Supreme Leader] was completely informed and we gave him the necessary information at the time. And now that he has given the order this factory has started all of its work."
REUTERS