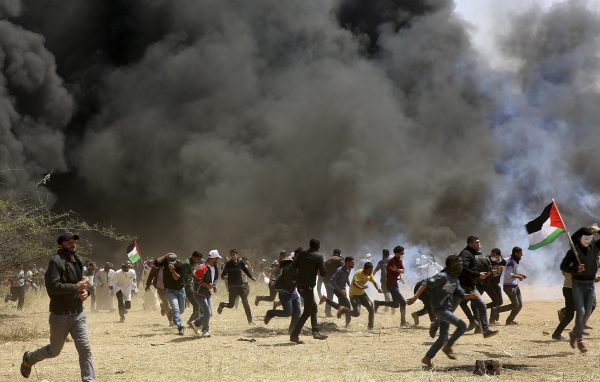 The Israeli military struck several militant sites in Gaza early Saturday in response to renewed violence along the border, after which Hamas militants fired dozens of rockets toward Israel.
There were no reports of casualties on either side but the exchange threatened to spark a further conflagration after weeks of tensions along the volatile border.
The military said its jets targeted a Hamas tunnel in the southern Gaza Strip as well as other military compounds, including those involved in the spate of incendiary kite and balloon attacks. Even as the airstrikes were being carried out, the military said the first of some 31 rockets were fired at Israel. It said five of them were intercepted by the Iron Dome aerial defense system.
In a relatively rare admission, Hamas said it fired the rockets to deter Israel from further action. Hamas spokesman Fawzi Barhoum said it was an "immediate response" that was meant to "deliver the message."
Israel has been warning Hamas in recent weeks that while it has no interest in engaging in the kind of conflict that led to the sides fighting three wars over the past decade, it would not tolerate Gaza militants' continued efforts to breech the border and its campaign to devastate Israeli border communities with incendiary attacks.