Egyptians rage against Sergio Ramos after Salah's injury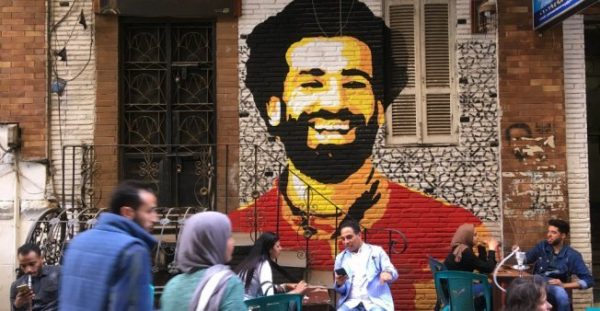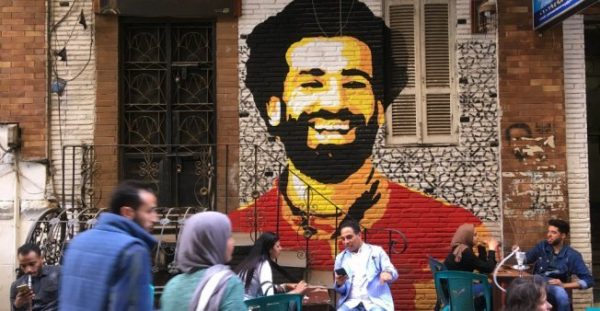 Liverpool star Mohamed Salah was injured in an altercation on the pitch with Real Madrid's Sergio Ramos on Saturday in football's Champions League final, unleashing a wave of anger among Egyptian fans.
With less than three weeks to go until the start of the 2018 football World Cup, Mohamed Salah, the beloved star of the Egyptian national team, was injured Saturday night in Kiev in the Champions League final between Real Madrid and Liverpool.
In the 25th minute of play, Madrid defender Sergio Ramos sent him to the ground, wrenching Salah's shoulder. A few moments later, Salah left the pitch in tears.
In addition to Liverpool's loss, Salah's participation in the World Cup in Russia is now under threat. Egypt, which is playing in its first World Cup since 1990, will compete against Uruguay on June 15 in group A.
'Ramos the dog'
Across social networks, the supersonic striker's injury has spawned many comments aimed at Ramos, Real's captain. Egyptian Twitter has also launched an angry hashtag: # راموس_الكلب or #RamosTheDog.
Ramos stands accused of having deliberately wounded Salah, who remains the hero of Egypt's World Cup qualification. On social media Ramos's image is sometimes portrayed as a wrestler or even the devil. Some local media have also expressed their outrage.
Egyptian billionaire Naguib Sawiris joined the tweet storm, swearing that the Madrid captain "will be held accountable".
"Egyptian fans are stunned, they were shocked by the images of Mohamed Salah's injury," said Mostajab Abdallah, FRANCE 24's Cairo correspondent. "Now worried about what this means for the World Cup, they seem inconsolable."
Translation: 'Ramos, the captain of Real Madrid, assassinates Mohamed Salah in the Champions League final.'
Overnight, the Egyptian federation posted a reassuring tweet, saying the top scorer in the English league (32 goals in 36 games) will recover in time to compete in the World Cup. Liverpool medical staff told the team's doctor, Dr. Mohamed Abou El-Ela, that X-rays showed Salah was suffering from torn ligaments in the shoulder. Nevertheless, the doctor said he was "optimistic".
Statements from Liverpool coach Jürgen Klopp were less sanguine. Speaking while Salah was still in hospital in Kiev, Klopp said the footballer had suffered a "really serious injury". "We lost a very important player, like probably Egypt lost for the World Cup a very important player. I still hope it's not like this," he said.
Several British media outlets including the BBC reported after the match that Salah had dislocated his shoulder.
"The faith, the determination and the patriotism of Mohamed Salah will allow with the help of God to endure this difficult period," wrote the Egyptian minister of youth and sport, Khaled Abd Elaziz, on his Facebook account.
He said that Salah, who will receive further treatment upon his return to Liverpool, will need two weeks of recovery before he returns to the pitch.
FRANCE24