Israel attacks Iran's military positions in Syria after Trump pulled US from nuke deal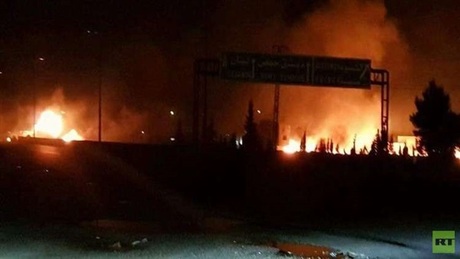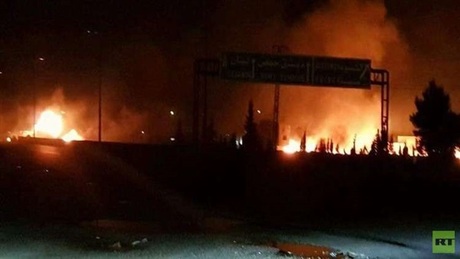 Suspected Iranian military positions were hit by new strikes Tuesday shortly after Israel ordered citizens to take shelter and President Donald Trump announced he would withdraw from a nuclear deal with Iran.
The official Syrian Arab News Agency reported that Israeli jets struck Al-Kiswa, located near eight miles south of Damascus, claiming Syrian air defenses downed two incoming missiles.  Meanwhile, Israeli Defense Minister Avigdor Lieberman held security meetings with heads of defense at Kirya Military Headquarters in Tel Aviv, according to The Jerusalem Post, just hours after the Israeli military instructed citizens in the occupied Golan Heights to "unlock and ready (bomb) shelters" due to what it said was "irregular" movement by Iranian forces in Syria.
Israel accuses Iran of undermining its national security by supporting majority-Shiite Muslim militias fighting on behalf of Syrian President Bashar al-Assad and has occasionally launched air strikes against these groups and their allies.
NEWSWEEK