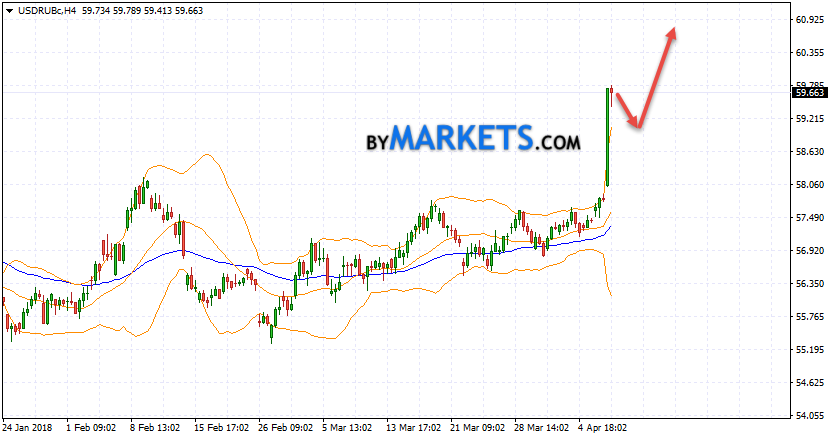 The ruble has shed more than 11 percent in value against the dollar this week and the Financial Times has reported it is on track for its worst week since 1999.
Russian authorities have vowed to minimize the impact from U.S. sanctions, suggesting markets need time to acclimate to the new measures.
Dean Tyler, global head of fixed income at investment firm Exotix Capital, told CNBC's "Worldwide Exchange" Wednesday that he could only see the ruble continuing to weaken from here.
"Miss (Elvira) Nabiullina, the head of the central bank, has indicated that she's comfortable with the ruble being a shock absorber for this kind of pressure," he said.
Tyler added that Western allies would, therefore, find it hard to hurt Russia with this kind of sanction. "It sells oil in dollars. Any pressure such as this pushes the oil price up so Russia effectively receives more dollars per barrel and therefore more rubles," Tyler added.
Tyler expects the sanctions on Russia to actually present a buying opportunity, but investors should wait until the Syrian situation had more clarity and there was less volatility.
Meanwhile, Derek Halpenny, the European head of global markets research at Japanese financial firm MUFG, told CNBC by email Wednesday that the bottom for the Russian currency may now be priced in.
"The macro backdrop prior to this was quite good so there is certainly a lot of scope for the move to reverse notably if the war escalation risks recede and we do not see further sanctions," he said.
Halpenny added that the Russian government would probably also sell more dollars to help contain ruble losses.
CNBC