France says Hezbollah must disarm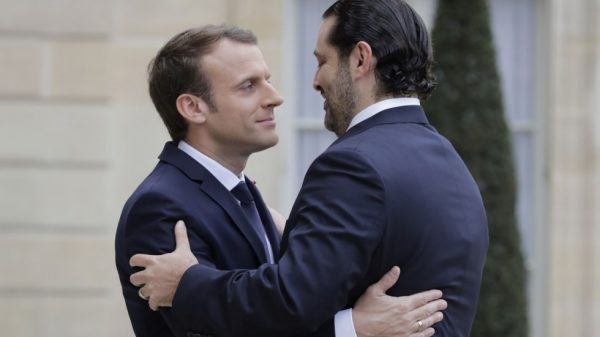 In a daily briefing to journalists on Tuesday , a spokeswoman for the French Foreign Ministry said that "France's demands on Hezbollah are well known." "It must disarm"
"In accordance with the relevant Security Council resolutions, we are waiting for Hezbollah to disarm and act as a party that respects the full sovereignty of the Lebanese state, and we believe that Lebanon's stability requires Hezbollah to distance itself from tensions in the region," the spokeswoman added.
"The Hezbollah militant group , which has created a state within a state in southern Lebanon and is attempting to run the country, must disarm."The spokeswoman added
When asked what France is doing about this, she said: "At this sensitive stage, we are continuing the dialogue with all the Lebanese parties and encourage them to agree on the proper functioning of the state institutions, which is essential for the stability of Lebanon."
Lebanon's prime minister Saad Hariri resigned abruptly on November 4th , saying that he was stepping down in protest at Iran's interference in his country and feared he would be assassinated like his father 12 years ago.
Hariri also lashed out against Hezbollah group which plays a major role in the country's politics and is strongly supported by Iran.
Hezbollah's armed wing is considered a terrorist group by the US, UK and most Gulf Arab states and new American sanctions imposed on the group may harm Lebanon's overall economy. Mr Hariri said the group's actions had put Lebanon "in the eye of the storm".
Both Israeli and Lebanese fear that an eventual clash between Hezbollah and the Israeli military is almost inevitable and likely to be bloodier than the 2006 war, which killed over 1,200 Lebanese civilians and about 60 Israeli soldiers.
Hariri headed to France last Saturday and met with president Macron . He left France on Tuesday and headed to Egypt for a meeting with President Sisi and on Wednesday he is expected in Beirut to participate in the independence celebration and to explain his position .
President Aoun refused so far to accept Hariri's resignation
Tensions between Iran and France increases
Tensions between Iran and France increased last week after Macron said Tehran should be less aggressive in the region and should clarify its ballistic missile program.
Macron also spoke to Israeli Prime Minister Benjamin Netanyahu in a separate call. Macron told both Netanyahu and Rouhani that it was vital to keep Lebanon dissociated from regional crises and urged all countries in the region to work collectively to reduce tensions, according to a statement from Macron's office. He also told Rouhani that France was committed to the 2015 Iran nuclear deal, but that regional subjects and ballistic missile programs should be discussed separately.
Rouhani was quoted as saying in the phone call with Macron that that Iran was not seeking to "dominate" the Middle East but was instead working "for peace and security and to avoid the dismembering of countries."
He defended the presence of Hezbollah in Lebanon and claimed that the party is loved by the Lebanese people.
"Hezbollah are a part of the Lebanese people and are incredibly loved in this country. Their weapons are only defensive and are only for use in the face of a potential attack."