Iraqi Kurdish leader Massoud Barzani to step down November 1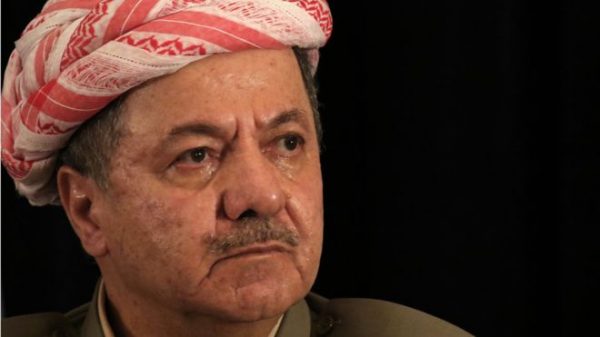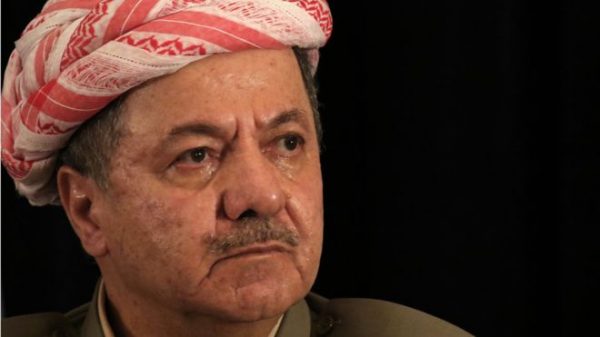 Iraqi Kurdish leader Masoud Barzani on Sunday confirmed his intention to step down on Nov. 1 and asked parliament to take measures to fill the presidential power vacuum, Rudaw TV said.
Meeting in the Kurdish capital Erbil, parliament was informed of a letter sent by Barzani seeking not to extend his term beyond Nov. 1, the Kurdish channel said.
"I refuse to continue in the position of president of the region after November 1," his letter said.
Kurds voted last month for Kurdistan to secede but Iraq's central government insists the referendum was illegal.
Iraq's army then launched an assault on the Kurdish-held city of Kirkuk, seizing the area's rich oil fields.
Mr Barzani said he would remain a Peshmerga, or Kurdish fighter, and would "continue to defend the achievements of the people of Kurdistan".
The 71-year-old's dream of Kurdish independence has been left in tatters in the wake of the referendum on 25 September, despite wide support within the region to see it break away.
He held office from 2005, having played a prominent role in creating an autonomous Kurdish state in northern Iraq after Saddam Hussein fell.
Barzani went on to win another presidential election in 2009, and his term was extended in 2013.
After losing territory around Kirkuk to the central government, Mr Barzani faced calls to stand down by opponents in the Kurdistan Region.
Presidential and parliamentary elections due for 1 November were suspended when the Kirkuk assault started.
REUTERS/BBC