U.S. orders 60 % of staff out of embassy in Cuba: AP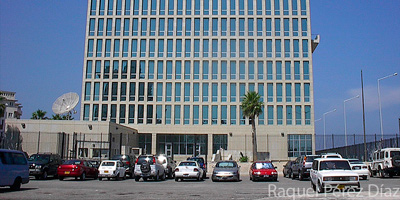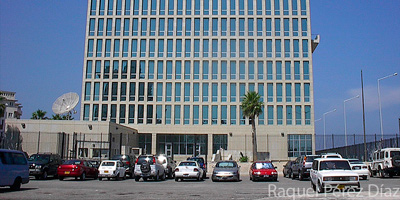 The United States has ordered 60 percent of its staff to leave the U.S. Embassy in Havana because of "specific attacks" on diplomats and will warn American tourists that some attacks have occurred in Cuban hotels, the Associated Press reported on Friday, citing unidentified senior officials.
The embassy will stop processing visas and will issue a new travel warning on Friday, the officials told AP.
U.S. and Congressional officials told Reuters on Thursday the United States was crafting a plan for a drawdown of staff from the embassy in Havana in response to the unexplained incidents that have harmed the health of some U.S. diplomats there.
U.S. officials say 21 U.S. diplomats and family members have been afflicted by health problems of unknown origin, including hearing loss, dizziness and nausea. Several Canadians have also been affected in Cuba, a Canadian official has said.
The Cuban government has denied any role and is investigating. But it has so far said it has been unable to determine the cause.
A partial evacuation, even one depicted by the Trump administration as a safety measure, would send a message of U.S. displeasure over Cuba's handling of the matter and deliver another blow to Obama-era engagement policies with Havana.
Though Washington has not cast direct blame on Cuban authorities, the State Department said Secretary of State Rex Tillerson reminded Cuban Foreign Minister Bruno Rodriguez in Washington on Tuesday of Cuba's obligation to protect diplomats and their families.
REUTERS