Kenya faces ethnic tensions as fresh vote approaches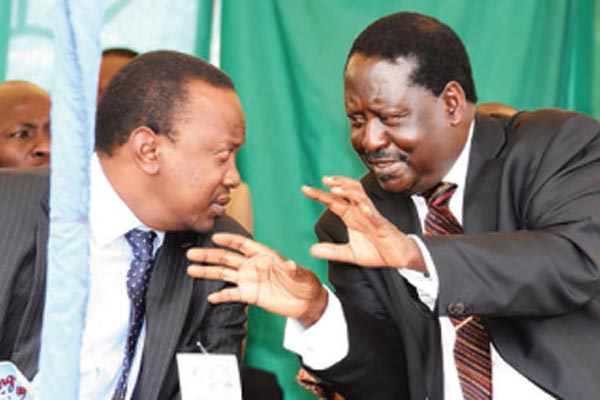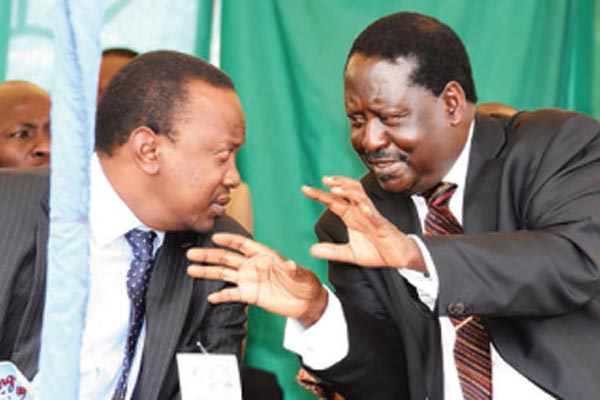 NAIROBI, Kenya – As gunfire and screams rang out in her Nairobi neighborhood after last month's disputed presidential election, Lucy Anyango stepped outdoors and across a tense ethnic divide.
The member of Kenya's Luo minority went to her friend Sheila Kariuki, an ethnic Kikuyu, and walked Kariuki's two daughters to the safety of her own home amid threats of rape and violence. Angry Luo were rampaging in the streets in protest over the loss of their opposition candidate, Raila Odinga, to President Uhuru Kenyatta, a Kikuyu.
As calm began to return the next day, Kariuki thanked her friend in a heartfelt Facebook post. "I will forever be grateful," she wrote. "As I write this my eyes are full of tears. Dear God, when will this madness ever stop?"
It is a question Kenya has been asking for decades. The threat of further violence fueled by ethnic tensions lingered as the opposition challenged the election's results. On Friday, to the country's shock, the Supreme Court nullified the vote as unconstitutional and called for a new election within 60 days.
Celebrations, not protests, exploded in the streets. But now a new contest looms. "Let us be people of peace," the president urged the nation after the court's ruling.
The rivalry between the Kikuyu and Luo ethnic groups began shortly after Kenya's independence from British rule in 1963 and has intensified since 2013 as the Kenyatta and Odinga families jostled for the presidency. The current president is the son of Kenya's first president and Odinga is the son of Kenya's first vice president.
Last month's election was the second in which Odinga and Kenyatta faced off in the polls. Odinga went to court claiming the electronic voting results were manipulated.
The long political rivalry has extended to other parts of society, with even marriage between the Kikuyu and Luo still frowned upon by some in the communities. Politically, Kenya's dozens of smaller ethnic groups have aligned themselves with one or the other.
The Kikuyu and Luo also dominate certain enclaves in the slums of the capital, Nairobi, and it was the Luo areas that exploded last month. Human rights groups have said police killed at least 24 people amid the post-election protests.
Ahead of the court's ruling on Friday, some of Odinga's supporters were calling for secession. They suggested taking a section of the country's west and south and breaking away as the People's Republic of Kenya.
"The country has been divided right down the middle," said Francis Ole Kaparo, the chairman of the National Integration and Cohesion and Integrated Commission, a government body working to promote unity.
The split is a consequence of politics being practiced along tribal lines and most political parties being headed by "tribal kingpins" or a coalition of tribes, Kaparo said. He said the calls for secession are "stupid thinking," saying Kenya should not dwell in the past.
Support for the president's Jubilee Party comes largely from the Kikuyu and Kalenjin ethnic groups. Odinga's support comes from his Luo ethnic group and a coalition of others.
Tribalism has been blamed for fueling widespread corruption and economic stagnation in Kenya, but some argue that the problems arise from class differences instead.
"What we call independence was a transition from white elite to black elite and the colonial state was never dismantled, it was inherited," said Njonjo Mue, a human rights lawyer and transitional justice expert. "The state never changed but continued to be run by a small elite by the founding President Jomo Kenyatta and group of small Kikuyu elite. Kenyatta became an imperial president and Kenya became an imperial state."
It's important to have a conversation about why some Kenyans want to secede, Mue said. "We would prefer to remain as Kenya, but if it is not working for others they have a right to determine their destiny."
But Anyango and Kariuki say their friendship amid the chaos is a sign of hope and that secession is no solution.
The two met as children in Nairobi's poorest slum, Korogocho, where government services hardly reach and residents end up taking care of each other.
Kenya's leaders tell the people to elect them because they are from a certain ethnic group, Kariuki said, but as soon as they are elected they become inaccessible until the next election cycle.
"Kenyans should learn a lesson because these leaders will never be on our level, and for me the battle is between the rich and the poor," she said. "It is never between a Luo and Kikuyu, but I don't know when we will ever learn this."
© 2017 The Associated Press.
Note to Ya Libnan  readers 
Ya Libnan is not responsible for the comments that are posted below. We kindly ask all readers   to keep
 this space  respectful forum for discussion
All comment that are  considered  rude, insulting, a personal attack, abusive, derogatory or defamatory will be deleted 
 Ya Libnan  will also delete  comments  containing hate speech; racist, sexist, homophobic slurs, discriminatory incitement, or advocating  violence, public disorder or criminal behavior profanity , crude language and any words written in any language other than English.