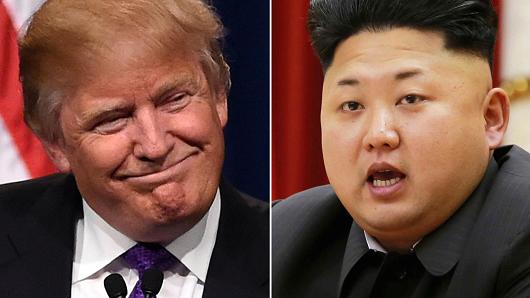 North Korean leader Kim Jong Un has decided not to launch a threatened missile attack on Guam, Pyongyang's state media reported on Tuesday, but warned that he could change his mind "if the Yankees persist in their extremely dangerous reckless actions."
The report, published early Tuesday, could help dial back tensions that had spiraled last week following an exchange of threats between North Korea and U.S. President Donald Trump.
North Korean state media said in its report Tuesday that Mr. Kim had made his decision not to fire on Guam after visiting a military command post and examining a military plan presented to him by his senior officers.
While Mr. Kim said he had decided not to launch the attack on Guam yet, he advised the U.S. "to take into full account" whether the current standoff was to its benefit. He also said it was incumbent on the U.S. to "stop at once arrogant provocations against the DPRK and unilateral demands and not provoke it any longer," using an abbreviation for the Democratic People's Republic of Korea, the formal name for North Korea.
"If the Yankees persist in their extremely dangerous reckless actions on the Korean Peninsula and in its vicinity, testing the self-restraint of the DPRK, the [North] will make an important decision as it already declared," the report quoted Mr. Kim as saying.
Mr. Kim added that the planned launch could still be carried out at any moment, and said that such a strike would be a "most delightful historic moment" that would "wring the windpipes of the Yankees and point daggers at their necks."
WSJ
This error message is only visible to WordPress admins
Error: No connected account.
Please go to the Instagram Feed settings page to connect an account.