Palestinian Prime Minister Rami Hamdallah discusses unity with Hamas delegation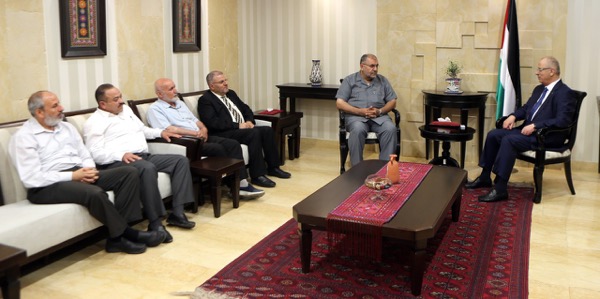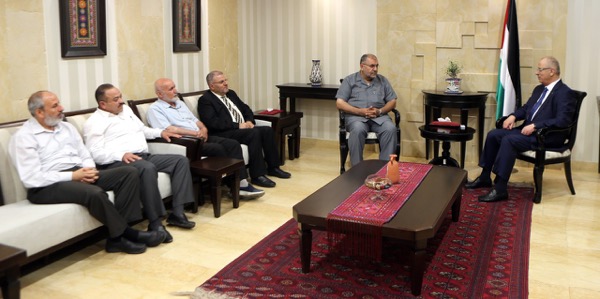 Palestinian Prime Minister Rami Hamdallah received on Monday at his Ramallah office a Hamas delegation where they discussed ways to end division and enhance Palestinian unity.
Hamdallah urged Hamas to accept the initiative of President Mahmoud Abbas for ending the division, the dissolution of the administrative committee Hamas had set up to run Gaza affairs, and enabling the national consensus government to freely work in Gaza that would relieve the suffering of the people of Gaza and lead to holding presidential and legislative elections in the West Bank and Gaza.
He said the Palestinian people should be united in facing the Israeli aggression against them and their holy places.
WAFA