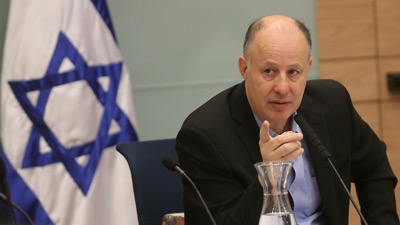 A senior minister in the Israeli government and a close ally of Prime Minister Netanyahu warned the Palestinian people over the weekend of mass expulsion and ethnic cleansing if they don't put an end to the current round of violence , Israeli media reported n Thursday
"Remember 1948" and "remember 1967," Regional Cooperation Minister Tzachi Hanegbi wrote in a statement posted to Facebook on Saturday, responding to the killing of three Israeli civilians inside their home in the West Bank settlement of Halamish the night before. "This is how a 'Nakba' begins."
"Nakba" is the Palestinian name for the events surrounding 1948, when some 700,000 Palestinians were expelled by Israeli forces as part of the war that led to the establishment of Israel. Israel allowed neither those whom it expelled nor those who fled during the fighting to return once the war was over, leading to a massive refugee crisis that continues to this day. Another 300,000 or so Palestinians were forced to flee during the 1967 Six-Day War, roughly half of whom were refugees from 1948.
"When you want to stop it all it will already be gone," Hanegbi wrote, suggesting that the current cycle of violence will lead Israel to carry out another mass expulsion or to the displacement of Palestinians. "It will already be after the third Nakba."
"You've already paid that crazy price twice for your leaders," he continued, urging the Palestinian public to break from their leaders, whom he described as reckless, religious zealots. "Don't try us again because the result won't be any different."
This error message is only visible to WordPress admins
Error: No connected account.
Please go to the Instagram Feed settings page to connect an account.