Scaramucci goes after White House leakers: 'Fish stinks from the head down'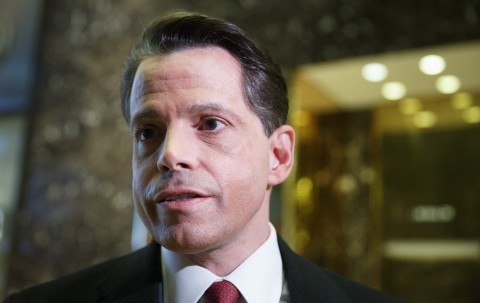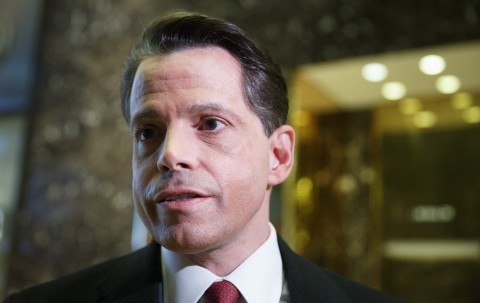 White House Communications Director Anthony Scaramucci called into CNN New Day on Thursday, which led to a wild, 30 minute marathon of a conversation between himself and Chris Cuomo.
The segment began when network contributor Ryan Lizza called in to discuss how Scaramucci deleted a tweet where he appeared to accuse White House Chief of Staff Reince Priebus of being a leaker. Lizza was discussing his reporting about how Scaramucci wants the FBI to investigate Priebus, but Cuomo interrupted him in order to take a call from Scaramucci live.
Scaramucci began by monologuing about how he and President Trumphave figured out who has been leaking information from the White House, and their legal teams are taking steps against them. As Scaramucci railed against "reprehensible," "treasonous" actions of leakers, he also complained about the public disclosure process by which his financial forms became available to the press.
"It's absolutely completely and totally reprehensible. As you know from the Italian expression, the fish stinks from the head down, but I can tell you two fish that don't stink, and that's me and the president. I don't like the activity going on in the White House. I don't like what they're doing to my friend."
As Scaramucci went on to talk about his rough relationship with Priebus, the communications director strangely characterized the situation by saying some brothers are rough on each other "like Cain and Abel." Scaramucci also talked about how he put out his now-deleted tweet to make a point about how its Priebus' responsibility to help him uncover the people leaking the White House's information. Scaramucci also went after Lizza (who was still on the phone with CNN, listening to the entire conversation.)
"When the journalists who know who the leakers are like Ryan Lizza, these guys know who the leakers are. Jonathan Swan at Axios, these guys know who the leakers are. I respect him for not telling me because I understand journalistic integrity. However, when I put out a tweet, I put Reince's name in a tweet, they make the assumption it's him because journalists know who the leakers are. So, if Reince wants to explain he's not a leaker, let him tell you about himself."

mediaite