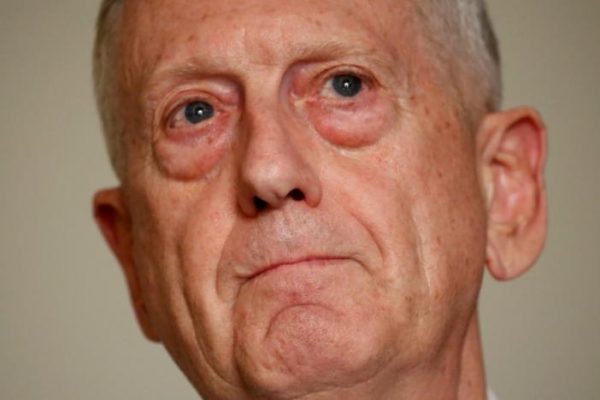 US Defense Secretary James Mattis accused  Iran of being behind the assassination of Lebanon's former PM Rafik Hariri
"the Iranian people are not  the problem, but the regime that sends assassins all over the world to kill ambassadors in Tehran  or in Washington. A possible reference to the alleged  2011 plot to  assassinate Saudi Ambassador to the United States Adel al Jubeir with explosives while the Ambassador was in the United States and to the 2010 attempt    to kill  the Pakistani Ambassador to Iran,  Mohammad Bax Abbasi  who survived the attempted assassination  in Tehran
It is the regime that supplies rockets to Hezbollah or Houthis in Yemen," Matisse added.
Last April   Mattis labeled Iran as "the single biggest state sponsor of terrorism in the world" .
Commenting on the Syrian situation  he said :
"The Russian and Iranian military support and the Russian veto in the Security Council are the reasons for the survival of Syrian President Bashar al-Assad in power so far,"  Mattis  said  and added . "Without these two countries, the Syrian people could have removed him from power five years ago."
He stressed that he primary goal of the US is to fight the Islamic State  and not the removal of Assad from power.
5 members of the Iranian backed Hezbollah militant group are being tried by the Special Tribunal for Lebanon ( STL) for Hariri's  murder . Hariri was assassinated on February 14, 2005in a bomb attack  near downtown Beirut . 24 others were killed in the attack
This error message is only visible to WordPress admins
Error: No connected account.
Please go to the Instagram Feed settings page to connect an account.