5 suicide bombers wound 7 soldiers in attack against Lebanese army in Arsal area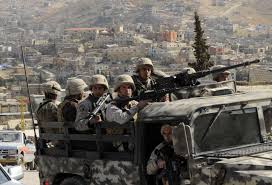 Five suicide bombers attacked Lebanese soldiers as they raided two Syrian refugee camps in the Arsal area at the border with Syria on Friday and a sixth militant threw a hand grenade at a patrol, the army said. Seven soldiers were wounded.
A Lebanese army statement said one suicide bomber had detonated his explosive laden belt in front of an army patrol during a manhunt for suspected militants in a refugee camp in the northeastern border town.
The army said four other suicide bombers blew themselves up without causing any injuries among soldiers, while another militant threw a grenade at a patrol, injuring four soldiers.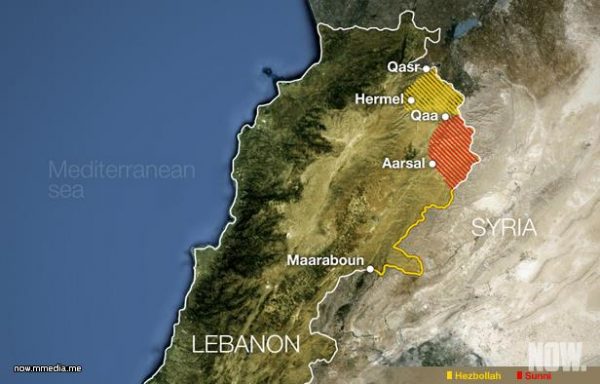 During the raids an explosive device blew up while four other explosive devices that were being prepared by the militants were defused.
The Lebanese army has in recent months stepped up raids in the makeshift camps built on the edge of the town where tens of thousands of impoverished Syrian refugees who had fled violence in their country in recent years live in squalid conditions.
The camps around the town have long been a haven for militants coming from Syria who have clashed with Lebanese forces conducting security raids searching for suspects hiding among the refugees.
The militants briefly overran the town in 2014 in a battle that killed dozens and marked one of the more serious spillovers of the Syrian conflict in Lebanon.
A number of attacks in Lebanon in recent years have been linked to the war in Syria, where Lebanese Shi'ite group Hezbollah is fighting in support of President Bashar al-Assad.
The Lebanese Army  is currently encircling the camps of Arsal and is searching for wanted terrorists and terrorists who are carrying out acts of violence  in the town of Arsal and outside. 150 people have been arrested so far.
REUTERS/YL