Norway 'regrets' deportation of Saudi activist from Qatar. GCHR condemns move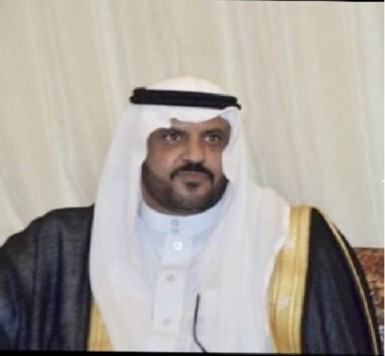 Norway says it "regrets" Qatar's expulsion of a Saudi Arabian human rights activist on his way to claim refugee status in the Nordic nation.
Mohammed al-Otaibi, 49, fled to neighbouring Qatar in March facing trial in a Saudi anti-terrorism court over his human rights work, the Gulf Center for Human Rights said Monday.
"It's regrettable that Qatar chose to deport that person to Saudi Arabia," Norwegian foreign ministry spokeswoman Ane Haavardsdatter Lunde told AFP in an email statement late Monday.
"We are concerned by the situation and we will continue to monitor the developments for this person through a dialogue with relevant organisations and countries," she added.
The official Qatar News Agency (QNA) said a foreign ministry source had confirmed the deportation.
"The extradition was… based on legal procedures and regional and international agreements relating to the extradition of accused persons and criminals," the agency said.
Qatari authorities said the deportation had taken place last Wednesday.
The Norwegian Ministry of Justice on Monday confirmed that Otaibi had received a travel permit to Norway as a UN quota refugee.
First arrested in 2009, Otaibi in 2013 co-founded the Union for Human Rights in Riyadh.
Authorities closed it down after about one month, but he continued his work, issuing reports and giving television interviews, the Gulf Center said.
New York-based Human Rights Watch warned in April that Otaibi would be at risk of a long prison sentence and possible ill-treatment if forcibly returned to Saudi Arabia.
The move to deport Otaibi comes at a particularly sensitive time in relations between Saudi Arabia and Qatar.
Reports last week said Qatar's leader, Emir Sheikh Tamim bin Hamad Al-Thani, made explosive remarks on state media criticising Gulf policy towards Iran, essentially putting Doha at odds with Riyadh.
But Doha maintains the Qatar News Agency website was hacked and no such comments were made by the emir.
The incident has pushed relations between the two countries to the lowest level for several years.
Qatari news sites were subsequently blocked in countries across the region, including Saudi Arabia.
The Gulf Centre for Human Rights (GCHR) , an  organization that provides support and protection to human rights defenders in the Gulf region and neighbouring countries in order to promote human rights, issued a statement  strongly condemning  the deportation of  Al-Otaibi and his wife to Saudi Arabia,  stressing that this action  constitutes a flagrant violation of all human rights instruments as he faces arrest, unfair trial, and the possibility of torture in Saudi Arabia.
GCHR called  upon the Saudi government and "other governments with influence in the region in addition to international mechanisms such as the UN, to":
"Provide full protection to human rights defender Mohammed Al-Otaibi in Saudi Arabia and allow him to travel to Norway where he has been given the right to stay;
Stop his trial and revoke all the charges directed against him as they are solely related to his peaceful human rights activities; and
Guarantee in all circumstances that all human rights defenders in Saudi Arabia are able to carry out their legitimate human rights activities without fear of reprisals and free of all restrictions including judicial harassment."
DAILY MAIL/YL