Lebanon polls under 1960 law in September if no deal on a new law, says Mashnouq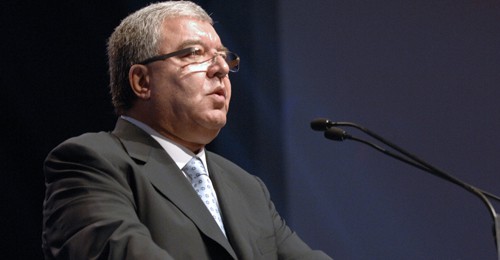 Lebanon Interior Minister Nouhad al-Mashnouq announced on Wednesday that the parliamentary elections will be held in September under the controversial 1960 electoral law should the parties fail to reach a deal on a new law.
"There are efforts to open an extraordinary legislative session in an attempt to help find an electoral law and should we fail in this, there will be elections in September under the 1960 law," Mashnouq said.
Parliament will conclude its ordinary session at the end of May and President Michel Aoun has jurisdiction to open an extraordinary session in coordination with the prime minister.
The president can also invoke his powers to dissolve the parliament ahead of the expiry of its term on June 20, which would force elections under the current law (1960 law) within a period not exceeding three months.
Aoun had hinted Tuesday that the elections might be held under the 1960 law in order to prevent "chaos." But  his son-in-law Free Patriotic Movement chief Gebran Bassil announced later in the day that the FPM would seek to "block  the 1960 law" the same as it had blocked the "extension" of parliament's term.