Al-Jadeed TV vehicle torched. Berri's Amal suspected of being behind the attack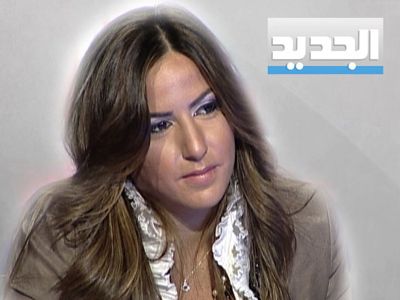 A Satellite News Gathering (SNG) vehicle  which  is used for  live broadcasts  was torched overnight outside al-Jadeed TV's headquarters in Beirut's Wata el-Msaitbeh neighborhood. Supporters of Speaker Nabih Berri's AMAL Movement were suspected of being behind the attack
According to the footage extracted from one of the CCTV cameras and broadcast by the channel , two men were shown arriving on a motorcycle and entering a small residential building adjacent to al-Jadeed's HQ.
Another CCTV video showed  the SNG vehicle going up in flames and a number of employees using fire extinguishers to extinguish the flames.
Al-Jadeed said a highly flammable material was poured on the vehicle.
Karma Khayat , Aljadeed's  chairwoman    told LBCI TV: "Whenever we air any report containing criticism against Speaker Nabih Berri, an attack on the station follows, knowing that we've broadcast thousands of reports targeting all the other politicians   without anyone acting in this manner."
Last  February, supporters of Berri's AMAL Movement attempted to storm al-Jadeed TV's building in protest at a satirical TV show that they deemed insulting to the parliament speaker and the late Imam Moussa al-Sadr.
Around 300 people, some carrying flags of the  Amal Movement, tried to storm the headquarters of Lebanese channel al-Jadeed, hurled rocks ,  firecrackers  and eggs at the building, smashing several windows and injuring two al-Jadeed employees and a policeman.
The protesters  shouted insults at the channel's owner, and chanted "Here we are Nabih", referring to Parliament Speaker Nabih Berri.
Sadr, the founder of the Amal Movement, disappeared after travelling to Libya in 1978 and is presumed dead.
The February attack was in response to an episode of  the satirical show "Douma Cracy" (  "دمى كراسي") which hosted ex-MP Hassan Yaaqoub, the son of Sheikh Mohammed Yaaqoub who disappeared along with Imam al-Sadr during a 1978 visit to Libya.  Yaaqoub is an opponent of Berri and has criticized his handling of al-Sadr's case.