France: Macron unveils eclectic parliamentary candidate list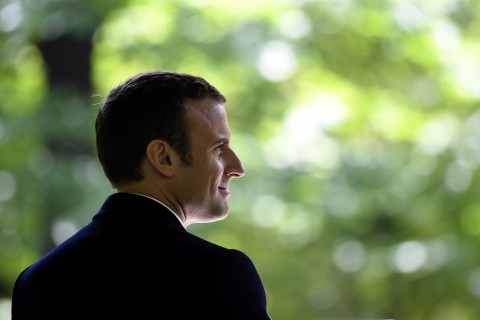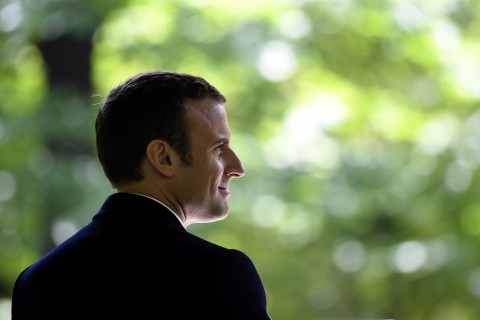 French President-elect Emmanuel Macron's political movement on Thursday unveiled a list of 428 parliamentary candidates that include an eclectic mix of newcomers, a few familiar political figures and a splattering of celebrities.
Before he was elected to office, Macron promised voters he would reinvigorate French politics by drawing in fresh faces, including women and civil society figures who were "neither from the left nor from the right".
Four days after his election victory, modern France's youngest president-elect appeared to have delivered on some of these promises when his centrist movement unveiled a preliminary list of candidates for the June parliamentary elections.
Macron is uniquely placed to rejuvenate the French National Assembly since he does not belong to a mainstream French political party and his En Marche! movement (which has since been renamed La République en Marche!) was founded just last year.
Of the La République en Marche (LREM) preliminary list of 428 candidates for the 577-member National Assembly, half are women and 52 percent are civil society figures.
Thursday's announcement was preceded by a period of intense media speculation with news reports focusing on the fate of former French Prime Minister Manuel Valls, who was not included in the LREM list.
When LREM secretary general Richard Ferrand finally released the preliminary list Thursday afternoon, it sparked ripples of excitement in French political circles – as well as a flurry of Twitter posts.
A star mathematician with sartorial flair
Among the candidates that raised approving eyebrows was Cédric Villani, a 43-year-old winner of the Field Medal, also known as "the Nobel Prize of mathematics".
In a country where mathematicians can attain celebrity status, Villani, with his idiosyncratic lavallière — or ascot tie — is a star of sorts and his nomination was quickly heralded on Twitter.
"Macron's party is fielding mathematician Cédric Villani, a past winner of the Fields medal, as a parliamentary candidate. Wowser," tweeted the Economist's Stanley Pignal.

Journalist Emma-Kate Symons was more effusive. "Can more rockstar mathematicians who dare to dress like this run for politics please and not just in France?" she tweeted.

Villani's support for Macron was no secret in the run-up to the May 7 presidential election. On Sunday night, as Macron supporters erupted with joy at the Louvre, Villani told FRANCE 24 the election result was a "victory for hope".

A female former bullfighter
Among the other well-known figures on the list is Marie Sara, a female former bullfighter whose talent, blonde good looks and high-flying lifestyle make her a celebrity journalist's dream.
Despite Valls's omission, the list also features a few familiar political names such as Gaspard Gantzer, an advisor to outgoing French President François Hollande.
Here's a composition breakdown of the LREM list:
• 52% have a civil society background and have never been elected before
• 95% are not outgoing MPs
• 214 women / 214 men
• 93% professionals
• 2% unemployed workers
• 4% retirees
• 1% students
With the first round of the general elections just weeks away, France looks set for yet another period of heightened political excitement.
FRANCE24