Apple's cash pile of $250 billion fuels expectations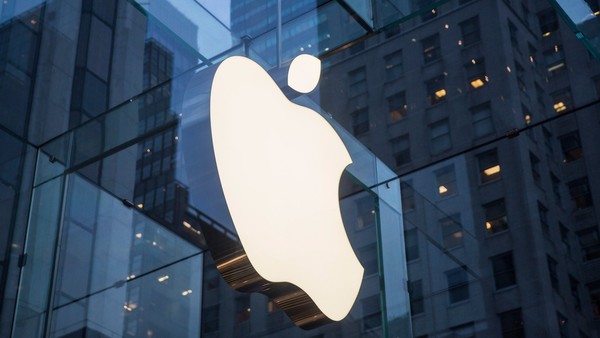 In its quarterly results on Tuesday, Apple Inc. likely will report that its cash hoard has topped a quarter of a trillion dollars, an unrivaled milestone for a private corporation that raises a question: Why would any company want to hold that much money?
Apple has added to its pile at a blistering pace, doubling it in just over four-and-a-half years. In the last three months of 2016 it wracked up new cash at a rate of about $3.6 million an hour. Its current total, not accounting for debt, exceeds the market values of Wal-Mart Stores Inc. and that of Procter & Gamble Co., and outstrips the foreign-currency reserves of the U.K. and Canada combined.
The stash has drawn fresh attention recently as President Donald Trump tries to revamp the U.S. tax regime. Apple, like many big companies, keeps most of its cash offshore — some 93% of its $246.09 billion total cash, cash equivalents, and securities as of December — to avoid U.S. corporate taxes that executives consider too high.
The Trump administration this week proposed a one-time tax holiday to encourage companies to bring that cash home, and said it wants to slash the U.S. corporate-income-tax rate to 15% from 35% and largely exempt future foreign profits. That could make it easier for Apple to put its money to use, through acquisitions or by doling out more to shareholders. The latter prospect has propelled Apple's stock to record highs.
Apple Chief Executive Tim Cook early this year said he was eager to bring cash home if tax changes enable it, and Chief Financial Officer Luca Maestri said such a move would give Apple flexibility to do more capital returns. Neither has given detailed plans.
One possible approach would be a special dividend. Apple could deliver such a windfall, benefitting investors including Warren Buffett's Berkshire Hathaway Inc., which more than doubled its Apple position in January.
Wall Street analysts tend to focus more on companies' net cash position than the headline number. Apple has racked up some $88 billion in debt to fund payouts to shareholders. But even subtracting that, Apple would be left with more cash than the total stockpile of Microsoft, the next richest tech company, which boasts $126 billion in cash, not accounting for debt.
With the exception of financial companies, Apple's stash exceeds that of any other U.S. company in recent history, said Jennifer Blouin, an accounting professor at University of Pennsylvania's Wharton School. "I have never seen a company in this kind of extreme position, barring a winding-down," she said. "Apple's a cash box right now."
Former executives say Apple's thrift has deep roots, inspired in part by a brush with bankruptcy in the late 1990s. That forced Chief Executive Steve Jobs to arrange a cash infusion from Microsoft Corp. and set his resolve to keep reserves for future emergencies. Mr. Jobs also believed Apple could better boost its stock price by using its money to develop new products than through buybacks or dividends.
His biggest product, the iPhone, has only supercharged the cash machine. Apple has sold more than 1 billion of the devices in the decade since it was introduced, and today claims 91% of all the profits in the smartphone sector.
Mr. Cook has been somewhat more accommodating of shareholder desires than his predecessor. He started a dividend-and-stock-buyback program in 2012 that has since sent more than $200 billion to shareholders. And he has invested more in some areas, such as R&D.
But the CEO also stared down Carl Icahn in 2013 and 2014 when the activist investor bought a stake in Apple and demanded it increase buybacks. And Apple remains frugal in other realms, such as marketing. It spent less than $1.8 billion on advertising last year — not even half the amounts laid out by smaller rivals Alphabet Inc. and Amazon.com Inc., according to company filings.
Apple also avoids large acquisitions. It bought at a rate of 15 to 20 companies a year over the past four years, generally spending several hundred million dollars on companies it can easily assimilate. Its biggest deal was the $3 billion it spent to buy Beats Electronics LLC in 2014.
The swelling war chest has fueled hopes for bigger deals to vault Apple in new directions such as self-driving cars and entertainment. At Apple's 2015 shareholder meeting, one investor asked Mr. Cook about buying Tesla Inc., which today is valued around $51 billion. The CEO didn't directly respond.
Robert Nichols of Windward Capital Management Co., an Apple shareholder, says it should buy Netflix Inc., valued around $65 billion, to jumpstart its video-streaming business and bolster its position against Amazon. "You can either build [content and distribution] or you can buy it," and buying would help Apple gain ground where it is behind, he said.
With $250 billion, Apple could buy both Tesla and Netflix and still have plenty left over. It also might want to use some cash to pay down some of its debt or look to boost U.S. manufacturing after facing calls last year from then-President-elect Trump to build a plant in the U.S.
Either way, there is a growing sense that Apple's cash hoard has far outstripped its needs. "If this a rainy day fund, they're saving for a millennial flood," said Lee Pinkowitz, a Georgetown University professor of finance.
FOX