Syria dispersed warplanes, retains chemical weapons: US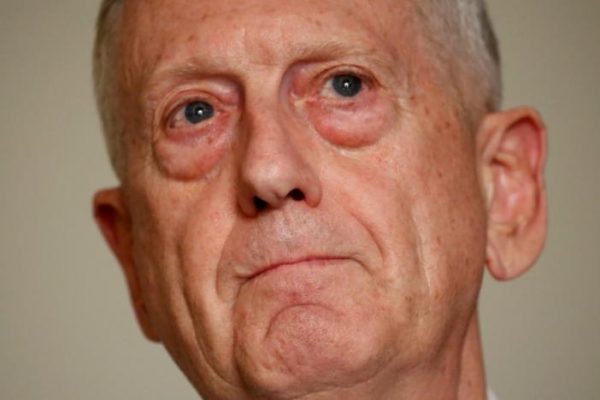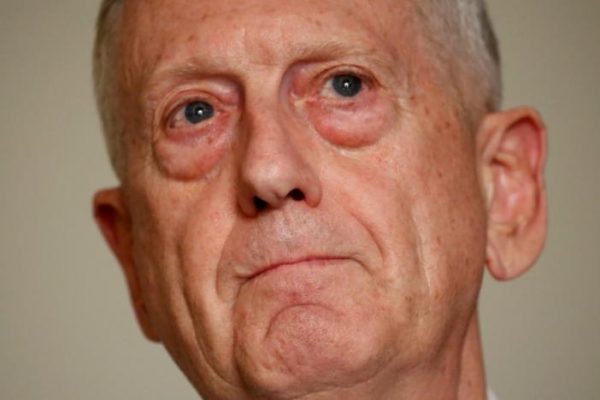 By Idrees Ali
U.S. Defense Secretary Jim Mattis said on Friday that Syria had dispersed its warplanes in recent days and that it retained chemical weapons, an issue he said would have to be taken up diplomatically.
The United States launched dozens of missiles earlier this month against a Syrian air base in response to a chemical attack that killed 90 people, including 30 children. It says the Syrian government launched the attack from the Shayrat air base.
The Pentagon has said that the strike had damaged or destroyed about 20 percent of the Syrian military's operational aircraft.
During a press conference alongside his Israeli counterpart, Mattis was asked whether the Syrian military had moved warplanes to a Russian base in Latakia.
"They have dispersed their aircraft, no doubt. They have dispersed their aircraft in recent days," Mattis said.
Mattis also reiterated that the United States believed Syria had retained some chemical weapons.
"The bottom line is, I can say authoritatively they have retained some (chemical weapons). It's a violation of the United Nations Security Council resolutions, and it's going to have to be taken up diplomatically," Mattis said.
Israel's military said on Wednesday it believed Syrian President Bashar al-Assad's forces still possessed several tonnes of chemical weapons.
In a 2013 agreement brokered by Russia and the United States, Syria agreed to destroy its chemical weapons.
SYRIAN DENIAL
The Organisation for the Prohibition of Chemical weapons, a global watchdog, said sarin or a similar banned toxin was used in the April 4 strike in Syria's Idlib province.
The Syrian government has denied it has any chemical weapons or that it was responsible for the April 4 attack.
"We think it was fabricated…To us, there was no chemical attack and no chemical depot. It was a fabricated play to justify the attack on the Shayrat air base," Assad told Sputnik and RIA on Thursday.
Mattis also met Israeli Prime Minister Benjamin Netanyahu in Jerusalem. Before the start of their talks, Netanyahu said he was optimistic about relations between the two countries under the new U.S. administration.
The two countries are working to set a more positive tone after eight years of friction under President Donald Trump's Democratic predecessor, Barack Obama.
Later on Friday, air raid sirens sounded in the Israeli-occupied Golan Heights when two mortars fired from the Syrian side of the frontier struck an open area, causing no damage or injuries, Israel's military said.
In response, the military said it "targeted the launch sites" in Syria.
Though Israel has largely stayed on the sidelines of Syria's civil war, there has been frequent spillover of rocket fire, and Israel has occasionally carried out air strikes or returned mortar fire if there is a specific threat.
Israel captured the Golan Heights, a strategic plateau, in a 1967 Middle East war.
REUTERS