Former MP Samir Franjieh died at 71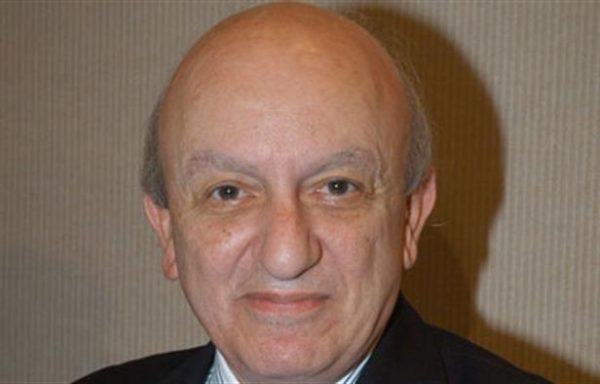 Former MP Samir Franjieh passed away  at an age of 71 at Hotel Dieu Hospitral   after a long struggle  with the illness.
Franjieh was born in Zgharta, his father is the Hamid Franjieh, one of the key leaders of Lebanon's  independence, and his uncle is the late President Suleiman Franjieh.
In the  2000 parliamentary elections he  ran for the Maronite seat in the Zgharta  district of North Lebanon, but did not succeed. In 2001 he participated in the establishment of the Qurnat Shahwan group  (which was opposed to  the  presence of  Syrian troops) and  which later became part of the March 14 alliance.
He won the 2005 parliamentary elections in the Zgharta  district. He did not run for the 2009 elections. He is one of the main rivals of  Marada Movement chief  Suleiman Frangieh, son of  his first cousin Tony Frangieh
Frangieh, along with  Fares Said ( Coordinator of the General Secretariat of the March 14 )  was also one of the key  founders of the "Lady of the Mountain".
Both the Qurnat Shahwan group and  "Lady of the Mountain" paved the way for the Cedar revolution  which erupted on March 14   2005 , one month after  the assassination of former PM Rafik Hariri
In October 2016 he was awarded the Order of Honor of the French "Commendor" in the name of President François Hollande at the Palais des Conns .
Prime Minister Saad Hariri mourned    Franjieh  as one of   the pillars  of the Cedar Revolution, and said: "We miss today our friend Samir Franjieh, a prominent symbol of the glorious March 14 uprising, which played a key role in ending the Syrian guardianship of Lebanon, following the  the assassination of Prime Minister Rafik Hariri. "
He added: "Our   friend Samir Franjieh remained faithful and loyal to the principles and pillars of the Cedar Revolution, despite all the challenges and risks, and did not change his approach and adherence to sovereignty, independence and coexistence, until the end.
Several other leaders also morned him
PSP leader Walid Jumblatt  who was one of the founders of the March 14 alliance tweeted :" "Bye, Samir, goodbye, my sweetest companion and friend, goodbye, Knight of peace, love and dialogue, goodbye, pillar  of the Cedar Revolution."
All of us here at Ya Libnan offer  our  deepest condolences to the family of the late Samir Franjieh  and to  all the Lebanese  people who will miss him as  the  freedom fighter who struggled for a free an independent Lebanon throughout the Syrian occupation  . Alla Yerhamu …. May his soul Rest in Peace