Trump's son-in-law to testify in Senate committee Russia probe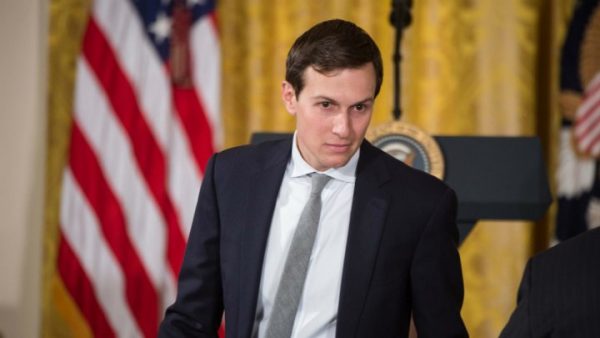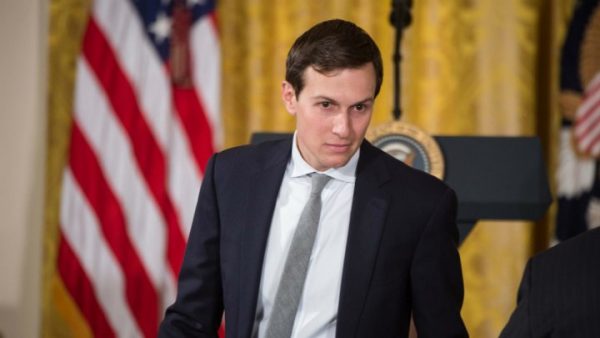 Jared Kushner, President Donald Trump's son-in-law and a top White House adviser, has volunteered to testify to a Senate committee probing whether Russia tried to interfere in the 2016 presidential election, the White House said on Monday.
The allegations by U.S. intelligence agencies that Russian actors were behind the hacking of Democratic National Committee emails last year linger over Trump's young presidency. Democrats charge the Russians wanted to tilt the election toward the Republican, a claim dismissed by Trump. Russia denies the allegations.
But there has been no doubt that the Russian ambassador to the United States, Sergei Kislyak, developed contacts among the Trump team. Trump's first national security adviser, Michael Flynn, was forced to resign on Feb. 13 after revelations that he had discussed U.S. sanctions on Russia with Kislyak and misled Vice President Mike Pence about the conversations.
White House spokesman Sean Spicer said Kushner is willing to testify to the Senate Intelligence Committee chaired by U.S. Senator Richard Burr, a North Carolina Republican.
"Throughout the campaign and the transition, Jared served as the official primary point of contact with foreign governments and officials … and so, given this role, he volunteered to speak with Chairman Burr's committee, but has not received any confirmation regarding a time for a meeting," Spicer told reporters at his daily briefing.
The Republican and Democratic leaders of the Senate panel also said Kushner had agreed to be interviewed.
At the same time, a mystery rooted in Trump's claim that he was wiretapped by then President Barack Obama during the election campaign deepened with the disclosure that a top congressional Republican reviewed classified information on the White House grounds about potential surveillance of some Trump campaign associates.
U.S. Representative Devin Nunes, chairman of the House of Representatives Intelligence Committee, visited the White House the night before announcing on Wednesday that he had information that indicated some Trump associates may have been subjected to some level of intelligence activity before Trump took office on Jan. 20.
'Willing stooge of Trump'
Democrats have said Nunes, who was a member of Trump's transition team, can no longer run a credible investigation of Russian hacking, the U.S. election and any potential involvement by Trump associates. Top House Democrat Nancy Pelosi last week called Nunes "a willing stooge of Trump".
Nunes spokesman Jack Langer said in a statement that Nunes "met with his source at the White House grounds in order to have proximity to a secure location where he could view the information provided by the source".
White House spokesman Spicer did not shed any light on who at the White House helped Nunes gain access to a secure location.
"I'm not going to get into who he met with or why he met with them," Spicer said. "I will leave it up to him and not try to get in the middle of that."
It was the latest twist in a saga that began on March 4 when Trump said on Twitter without providing evidence that he "just found out that Obama had my 'wires tapped' in Trump Tower just before the victory".
FBI Director James Comey told Congress last Monday he had seen no evidence to support the claim.
Trump's mention of wiretapping drew attention away from U.S. intelligence agencies having said that Russia tried to help Trump in the election against Democrat Hillary Clinton by hacking leading Democrats and spreading disinformation.
Trump briefed before committee
Nunes told reporters on Wednesday that he had briefed Trump "on the concerns I had about incidental collection and how it relates to President-elect Trump and his transition team and the concerns that I have."
After an uproar over the allegations and the fact that he briefed Trump first before members of his own committee, Nunes apologized on Thursday for the way he handled the information.
A congressional source said congressional investigators have questioned agencies directly to try to find out what intelligence reports and intercepts Nunes is referring to, but that as of Monday the agencies were still saying they did not know what Nunes was talking about.
The Washington Post reported on Monday that Nunes was on his way to an event late Tuesday when he left his staff and went to review classified intelligence files brought to his attention by his source, whom he has not identified.
The White House had seized on Nunes' remarks to bolster Trump's unproven assertion that Obama wiretapped his campaign headquarters in Manhattan's Trump Tower.
Nunes and some other Republicans have focused much of their concern over the investigation about the possibility that some Americans' names have been improperly "unmasked" and released to the public in leaks about the investigation of whether Trump's campaign colluded with Moscow.
(REUTERS)