Legends of FC Barcelona and Real Madrid to play in Lebanon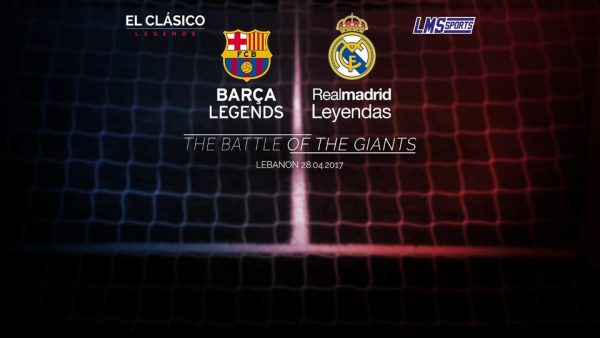 On 28 April, the Barça Legends will take on a team of former Real Madrid players. The two teams will square off at the Camille Chamoun Sports City stadium, in the Lebanese capital of Beirut.
One of the main attractions of the match will be the debut of Ronaldinho as part of the Barça team, who recently became an FC Barcelona representative and ambassador for acts and events around the world. The manager of the Barça Legends will be José Mari Bakero.
This will be the second match of the Barça Legends. The team's debut took place on 1 April last year in the Mexican city of Queretaro, against a group of former Mexican footballers. The first match of the Barça Legends at the Camp Nou was recently announced, taking place on 30 June against Manchester United Legends. There will also be a return fixture, which will take place on 2 September at Old Trafford. 
Barça Legends is the result of an FC Barcelona programme to honour the many footballers that have worn the club jersey over the years. The project hopes to help globalise the Barça name and values through former players, and also to continue to exploit their careers after their retirement from professional duty. The initiative foresees the holding of different games and the organisation of parallel events in different places around the world. Further Barça Legends matches are expected to be announced soon.
FC Barcelona