Aoun to replace Kahwaji as Lebanon's new military chief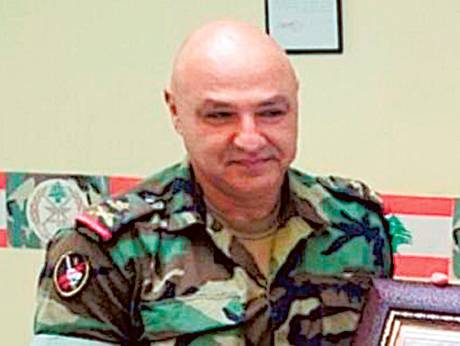 Brigadier General Joseph Aoun is expected to be appointed as the new Commander of the Lebanese Armed Forces (LAF). He will succeed General Jean Kahwaji.
General Kahwaji was appointed military chief under the presidency of Michel Sulaiman in 2008.
Aoun who is  not a close relative of  President Michel Aoun was born in 1964 in Aychiye, East of Sidon, a predominantly Maronite Village in South Lebanon.
He joined the military right out of college and reached his current rank after he assumed command of the 9th Brigade, which served in South Lebanon alongside United Nations Interim Force in Lebanon (Unifil) with whose officers he is quite familiar with.
Aoun has been slated to head the LAF since 2015, but Kahwaji's term was extended twice.
GN