Russia vowed to veto sanctions against Syrian regime over use of chemical weapons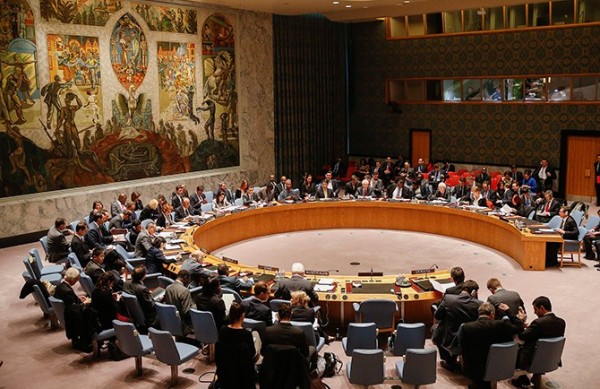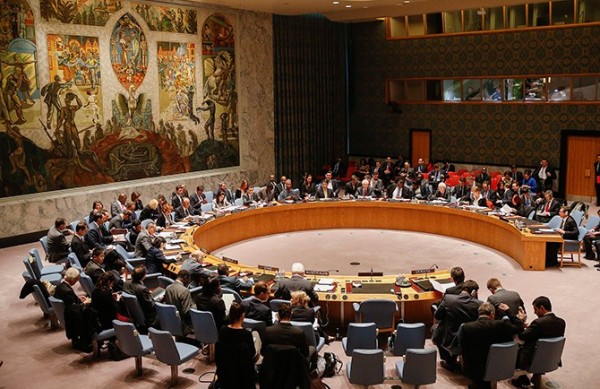 Russia vowed Friday to use its veto to block a proposed UN resolution drafted by the United States, France and Britain that would impose sanctions on the Syrian regime  for the use of chemical weapons.
The trio are pushing for a vote early next week on the measure that would slap sanctions on 11 Syrians and 10 entities linked to chemical attacks in the nearly six-year war.
"I just explained our position very clearly to our partners. If it is tabled, we will veto it," Russian Deputy Ambassador Vladimir Safronkov told reporters following a closed-door meeting of the Security Council.
Safronkov rejected the measure as "one-sided," saying it was based on "insufficient proof" and contradicted "the fundamental principle of presumption of innocence until the investigation is over."
Russia has used its veto six times to shield its Damascus ally from any punitive action by the Security Council.
The draft resolution follows a UN-led investigation which concluded in October that the Syrian military had carried out at least three chlorine attacks on opposition-held villages in 2014 and 2015.
The joint panel of the United Nations and the Organization for the Prohibition of Chemical Weapons (OPCW) also found that Islamic State jihadists had used mustard gas in an attack in 2015.
US Ambassador Nikki Haley said she was not swayed by the Russian arguments.
"How much longer is Russia going to continue to babysit and make excuses for the Syrian regime?" she said.
"People have died by being suffocated to death. That's barbaric."
"You are either for chemical weapons or you are against it," she added.
The fresh clash with Russia came as a new round of peace talks in Geneva struggled to get off the ground, with Syrian government and opposition delegations haggling over the format of meetings.
– US rejoins France, Britain –
The vote expected Monday or Tuesday would mark the first major council action by the new US administration of President Donald Trump, who took office on January 20 seeking warmer ties with Russia.
Britain and France had circulated the draft text weeks ago, but held off on action to give the Trump administration time to study it.
The vote would see the Trump administration joining old allies France and Britain to confront Russia over its support for the Syrian regime .
"We now have clear evidence that chemical weapons have been used in Syria against civilian populations and converging indications that such weapons continue to be used in this country," said French Ambassador Francois Delattre.
"On the scale of threats to peace and security, we are at 10 here," he said.
British Deputy Ambassador Peter Wilson added: "We absolutely intend to move forward with this resolution in the coming days."
The draft text, seen by AFP, would impose a global travel ban and assets freeze on 11 Syrians, mostly military officials, and 10 entities linked to chemical weapons development.
It would also ban the sale, supply or transfer of helicopters and related materiel, including spare parts, to the Syrian armed forces or the government.
The UN-OPCW panel found that Syrian air force helicopters dropped chlorine barrel-bombs on the villages of Qmenas, Talmenes and Sarmin in 2014 and 2015.
Chlorine use as a weapon is banned under the Chemical Weapons Convention, which Syria joined in 2013 under pressure from Russia.
The Syrian government has repeatedly denied using chemical weapons in the war that has killed 310,000 people since March 2011.
YAHOO