Like Fillon, France's Le Pen faces her own 'fake job' scandal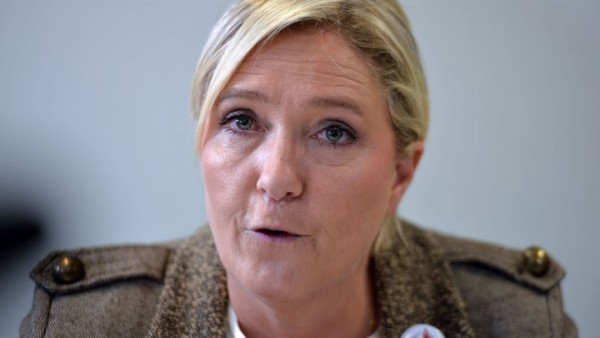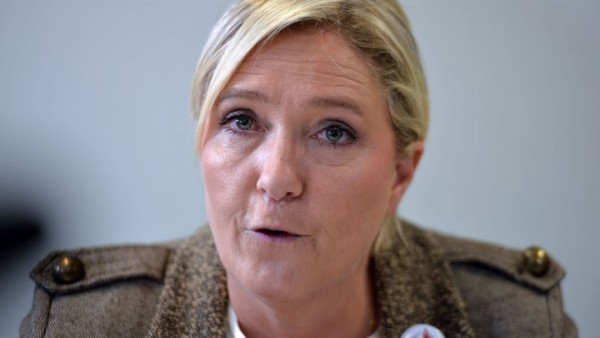 French far-right leader Marine Le Pen on Friday vehemently denied having ever admitted to anti-fraud investigators that she misused EU funds to pay her bodyguard, saying she is the target of outright lies.
"It's a shameless lie, I have never admitted such a thing to investigators," the National Front leader told French radio France Bleu Besançon.
The comments come after French investigative news site Mediapart and weekly Marianne on Thursday published extracts of a report by the European anti-fraud body (OLAF) which claimed that Le Pen had admitted to falsely employing at least one of her staff as an EU parliamentary assistant.
According to the extracts of the report, Le Pen had defended the move, claiming the parliament owed her and her party money from unpaid salaries and expenses.
But according to Le Pen, this conversation with investigators never took place.
"I never even saw the sight of them [the investigators]," she said.
The persistent scandal, which erupted when the report was handed to French judges last year, is a needle in the eye for the 48-year-old whose bid for the French presidency had been picking up steam after it was revealed last month that her main rival, conservative presidential nominee François Fillon, paid his wife hundreds of thousands of euros by employing her as his assistant in the French parliament – a job the weekly Le Canard Enchainé claims she did not actually do.
Who said what?
European anti-fraud investigators say that Le Pen used European Parliament funds to pay her bodyguard, Thierry Légier, a total of €41,554 between October and December in 2011 by falsely claiming he was an EU parliamentary assistant. In the report, they claim that Le Pen acknowledged that she did not employ Légier in that capacity during those three months.
Le Pen is also accused of having signed off on a similar contract for her France-based assistant Catherine Griset, to whom a total of nearly €298,500 was paid out between December 2010 and February 2016.
In the report, investigators allege that "Le Pen had the European Parliament employ Madame Catherine Griset as a parliamentary assistant accredited in Brussels whereas she has been serving as her personal assistant at her party headquarters in France since December 2010".
To qualify as an EU parliamentary assistant, the person needs to work in one of the parliament's three offices – in either Brussels, Strasbourg or Luxembourg – and is required to reside in the vicinity of his or her workplace.
Refuses to repay
The EU parliament has sought to recover the funds – which amount to almost €340,000 in all – claiming the two employees worked as Le Pen's own staff rather than parliamentary assistants, but Le Pen has so far refused to repay them, denying any wrong-doing.
"In order to reimburse, I'd have had to have received the funds, but my name isn't François Fillon," Le Pen was quoted by Agence France-Presse as saying earlier this month.
"Moreover, I formally contest this unilateral and illegal decision," Le Pen told AFP.
Her failure to repay the EU parliament means Le Pen faces a pay cut of some €7,000 a month as punishment.
French investigators have also opened a preliminary inquiry for fraud following the claims made in the OLAF report.
FRANCE24